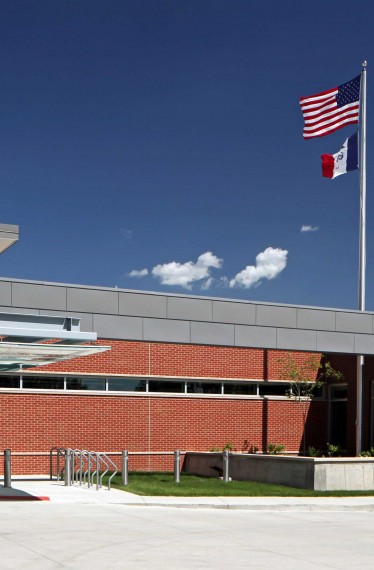 Certified LEED Silver Public Safety Building
This new 45,000 SF Public Safety Building contains headquarters for the Police and Fire Departments is on Merle Hay Road. A satellite safety facility was also constructed to serve the west side of the community. Complete fire facilities were provided. Police space includes extensive operations, detective, detention, questioning, and evidence receiving, processing, storage, and return capability. Space is provided for vehicles, as well as hazardous and biological items. Public Safety Building is certified LEED Silver.

Project team had extensive involvement in community meetings and preparation of materials for a bond issue. A referendum was passed with an 82% yes vote.