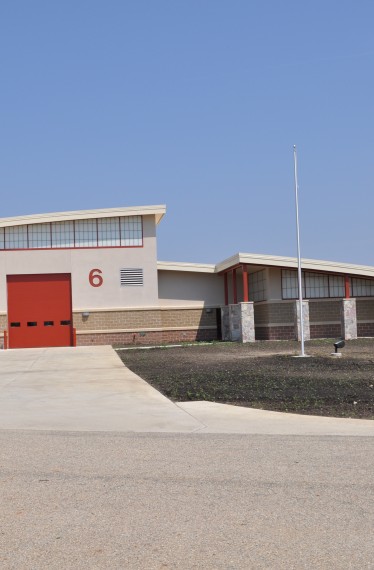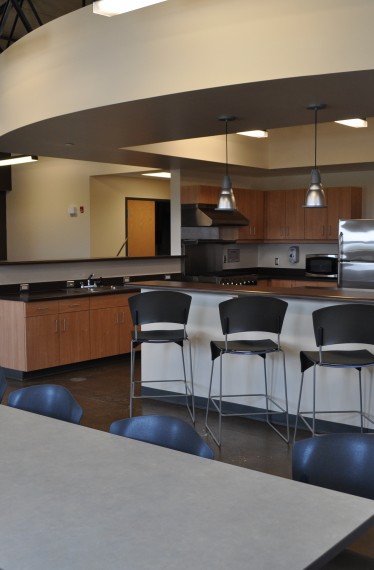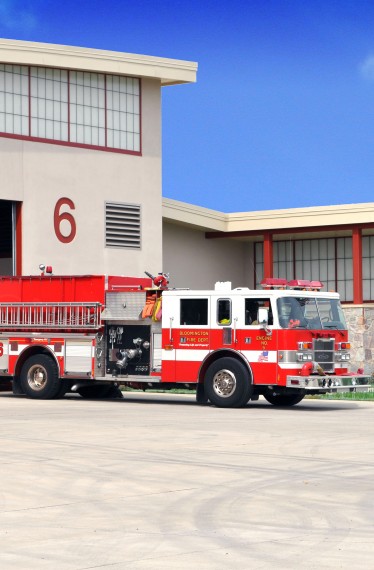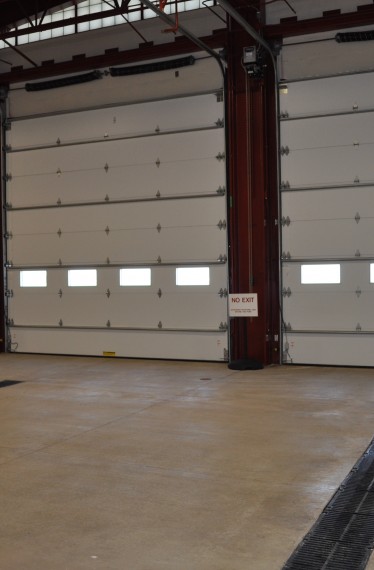 CIRA Adds Rescue and Fire Fighting Facility
Farnsworth Group provided architectural design, structural, mechanical, electrical, plumbing, and fire protection engineering, interior design, and building-related civil engineering for a new 15,000 SF rescue and fire fighting facility to serve the Central Illinois Regional Airport and Bloomington Fire Department. The new, one-story facility is owned by CIRA and staffed by the City of Bloomington Fire Department.
The new facility is based on the two existing City of Bloomington fire stations #2 & #3. It accommodates two ARFF vehicle bays and three City of Bloomington vehicle bays. In addition, there are living accommodations for three shifts of eight firefighters, including private sleeping rooms, separate restroom/shower facilities for males and females, kitchen and dining facilities, a dayroom, workout room, alarm/watch room, administrative office, public lobby, and storage and support spaces for fire-fighting equipment, maintenance and building mechanical systems.  Occupied areas of the facility beyond the apparatus bay are thermally conditioned by means of a geothermal heat pump system. Funding for the project was obtained through an FAA grant to CIRA. Farnsworth Group provided these services as a subconsultant to CIRA's airport consulting firm, Crawford, Murphy & Tilly, Inc. of Springfield, Illinois.
interior design
As you walk in the front entrance, you are greeted with a custom designed stained concrete floor pattern that reflects the CIRA logo. The lounge area is a comfortable place for the users to gather that includes playful carpet patterns that are interesting and unique. A training and conference space is one of the building's many additional features. Curves in the carpet pattern and pleasurable colors turn this space into a fun, productive learning environment.
While the aesthetics of the space were important to the users, the single most important aspect was maximizing the durability of the space. Stained concrete gave an already durable material an updated look. Carpet tile was used to allow for maximum flexibility and ease of change. Ceramic tile and solid surfaces were used in the kitchen area for optimum durability.