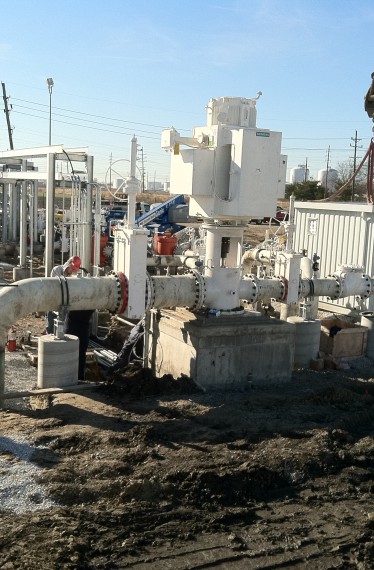 Conversion of an Idled Products Pipeline to Crude Oil Service
Farnsworth Group was contracted to provide engineering and planning services for conversion of an idled 12" products pipeline to crude oil service to allow additional flexibility for Marathon to ship light crude oil to Patoka, Illinois. Hartford Two Rivers Station, a products storage facility, had to be completely redesigned and Patoka Woodpat Station was expanded extensively for the project. 
One 1,200 ft long 20" pipeline was installed in Hartford, Illinois to connect Hartford Two Rivers Station to the existing crude source. One 2,000 ft long 12" pipeline was installed in Patoka, Illinois to connect the downstream end of the pipeline to a crude oil storage tank farm. 
Three new, parallel flow meters with a sampling system were installed at Hartford and at Patoka Woodpat to facilitate crude oil movements.  Farnsworth Group also completed mechanical  and structural design for one new 200HP deepwell booster pump and two new 2500HP centrifugal pumps installed at Hartford Two Rivers Station. The project also included the evacuation and idling of a section of 12" products pipeline from Patoka, Illinois to Lawrenceville, Illinois.