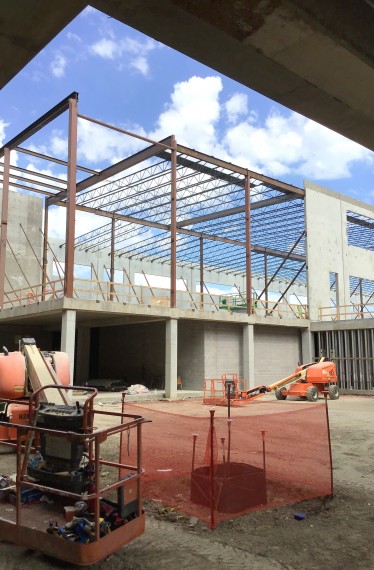 Cx Services for Technical Campus
Collin College is building a new Technical Campus on a 32-acre site. Farnsworth Group is providing commissioning services for the three-story facility.
The campus will consist of four connected "trade bar" buildings, each dedicated to a different major career concentration area: health sciences, automotive, construction trades, and HVAC / IT / welding. The health sciences trade bar also will house administrative and student services offices. The east side of the site will contain a 600-car parking garage under three of the buildings.
Through the submittal review process, numerous issues and recommendations regarding the building's MEP systems were brought to the team's attention. The majority of these issues and recommendations have been resolved and implemented by the construction team which will result in more energy efficient and maintainable systems.
The Farnsworth Group commissioning team has proved to be a valuable and instrumental addition to Collin College's Technical Campus project team.…The Farnsworth Group's effective communication and utilization of CxAlloy has allowed the contractor to stay ahead of issues and have items addressed in a timely manner.