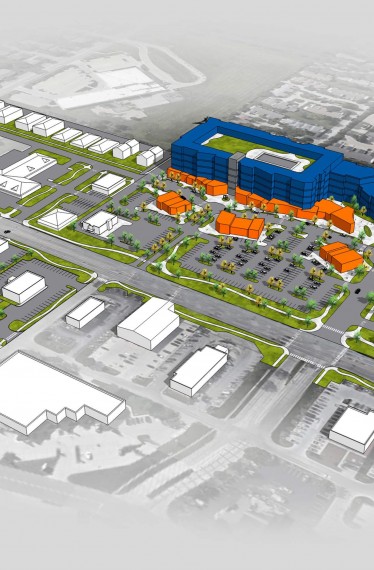 Design Options for Development Opportunities
Farnsworth Group is the Town of Normal's commercial design resource on an ongoing basis. Our team of architects and planners has provided the Town with design options for key sites within their core commercial districts for their use in facilitating quality development solutions to challenges within their market.
Our design team works in consultation with the Town's Economic Development Group to create opportunities for long-term stability in the core components of their commercial development districts. These solutions have ranged from façade enhancement to total redevelopment of existing assets and their regional draw. The Town's efforts to redefine land use patterns and the economic performance of the resulting assets in those influence zones has shaped the future of development in Normal.