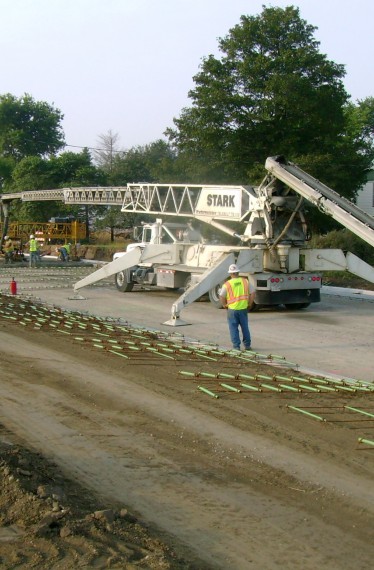 Economic Growth Spurs US 150 Improvements
The Village of Mahomet had the opportunity to attract a local industry and provide new jobs.  In order to accommodate the economic development opportunity, the Village sought technical assistance for application and coordination of a successful IDOT Economic Development Program (EDP) grant application. The work included coordination and estimates as well as design and construction period services for improvements to US 150.
This project included Phase I, II, and III engineering services for widening and hot mix asphalt (HMA) resurfacing of 7,750 feet of US 150, and the reconstruction of 2,000 feet of Prairieview Road from 1,200 feet west of Purnell Drive to 950 feet east of Barker Road. 
The project included improvements at three intersections with US 150; Purnell Drive, Prairieview Road, and Barker Road. Specific work included environmental surveys, geotechnical investigation and report, coordination with IDOT District 5, right-of-way determination and acquisition, and plans, specifications & estimates.  The major components of the US 150 improvements consist of HMA widening and resurfacing, ditch relocation and grading, HMA shoulders, aggregate shoulders, pavement marking, culvert extensions, box culvert removal and replacement, and other miscellaneous items.  The major components of the Prairieview improvements consist of PCC pavement, concrete curb and gutter, storm sewer and appurtenance, ditch grading, traffic signal modifications and other miscellaneous items. 
The project was funded by the IDOT Economic Development Program (EDP) and by local Village funds.