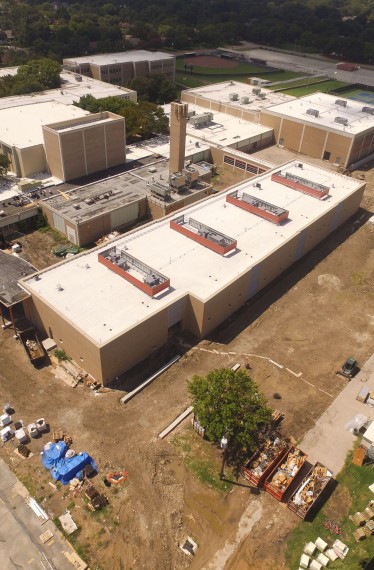 Emergency Power Required for Storm Shelter Shutters
FARNSWORTH GROUP PERFORMED AN ICC 500 PEER REVIEW FOR THE W.T. WHITE HIGH SCHOOL. THIS PROJECT PROPOSED THE CONSTRUCTION OF A LARGE CLASSROOM ADDITION TO ALSO SERVE AS AN ICC 500 RATED TORNADO SHELTER. 
The wing addition has approximately 12,500 SF of usable space with a maximum occupancy of 2,500. 
Farnsworth Group performed a series of reviews for the shelter design starting with drawings and specifications at the 50%, 90% and final sealed drawings for construction. Notes found during our review are provided below:
Structural – Calculations were not part of the design package and were later included. We also worked to identify and understand the roof framing and drilled shaft calculations for design verification through multiple reviews. 
Architectural - Our review team also discovered deficiencies in the design drawings. In a number of places, the storm shelter signage was not adequately shown. 
MEP - One item identified by our MEP team was the window storm shutters. Our review discovered that these motors were not circuited to the uninterrupted power supply (UPS) and would not have operated as intended during an emergency power outage.