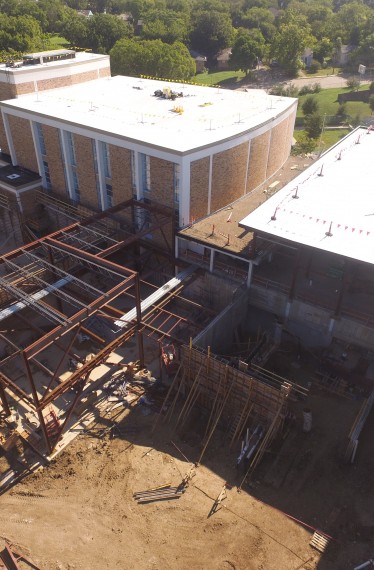 Emergency Ventilation Identified for Storm Shelters
FARNSWORTH GROUP PERFORMED AN ICC 500 PEER REVIEW FOR THE FRANKLIN D. ROOSEVELT (FDR) HIGH SCHOOL.
The project constructed an ICC 500 Storm Shelter within a new Fine Arts Building addition. The storm shelter has approximately 7,100 SF with a maximum occupancy of 900.
With the first review of FDR high school we discovered several discrepancies in the construction documents that were out of compliance with ICC 500 requirements. Our review discovered discrepancies with the mechanical ventilation drawings. There were a few rooms within the storm shelter that lacked the required emergency ventilation. All spaces within an ICC 500 community storm shelter must be provided with adequate ventilation during an emergency. The intake and exhaust fans, louvers must be able to operate for two hours in the event of a power outage.
On the structural drawings, the wall and roof penetrations into the storm shelter envelope were not adequately detailed. The ICC 500 outlines specific requirements whenever mechanical piping or duct work must penetrate the storm shelter envelope. If a minimum penetration size cannot be met, a protective baffling system must be designed behind the opening to prevent wind-borne debris from entering or ricocheting into the protected area.