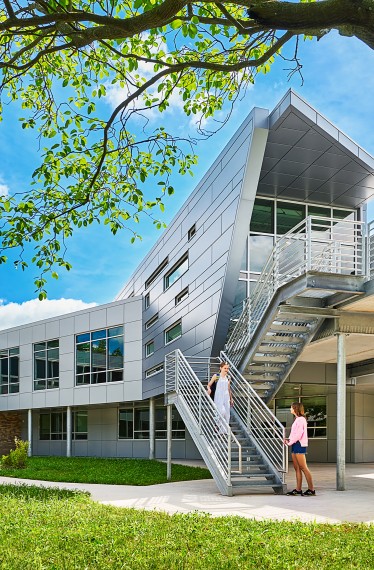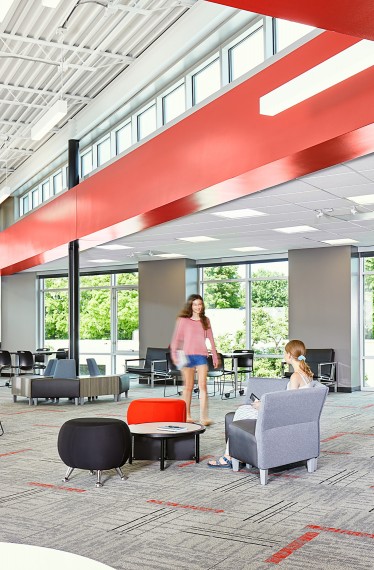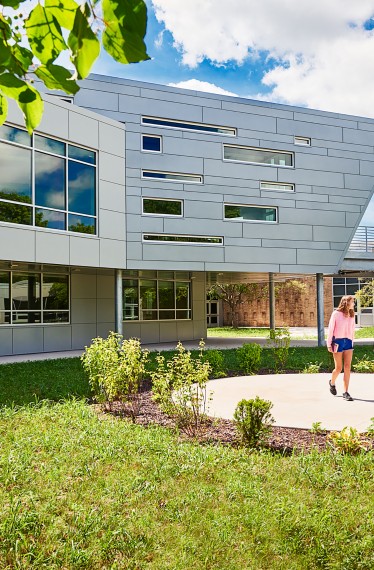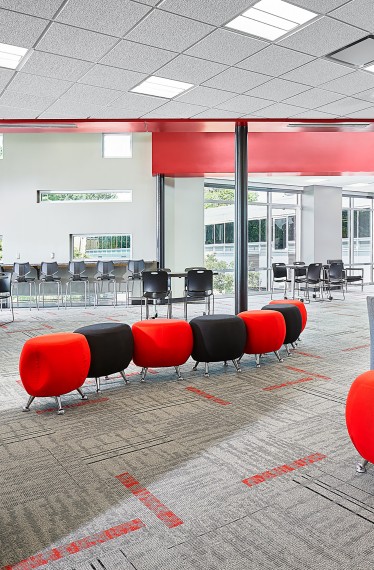 Expansion Accommodates Attendance Growth
Farnsworth Group's architecture team designed this renovation and expansion that allowed South East Junior High to respond to a growing student population.
The original building was constructed in 1958 with several previous additions added through 2009. Our design team's assessment of the facility resulted in two separate additions. One addition provided two new science classrooms that were designed as part of their collaborative learning suites and an educational program the school was looking to expand. The second addition was also two-stories and located in the existing courtyard, recapturing space that was no longer used. The courtyard addition contains three classrooms on the first floor and a new media center and outdoor learning patio above.
The renovation also included a new geothermal HVAC system, sprinkler system, LED lighting and renovated restrooms. A general update of finishes including new flooring, ceilings and casework was provided throughout. The administration areas were consolidated and redesigned to meet their current and future needs.