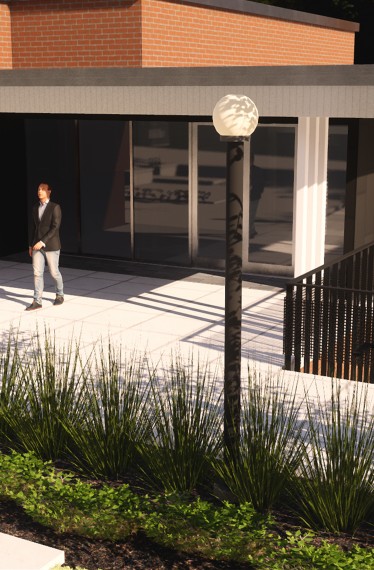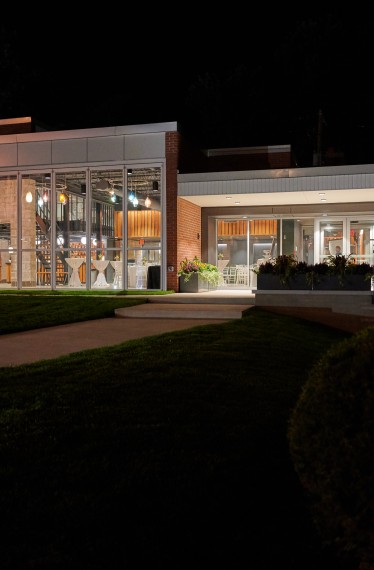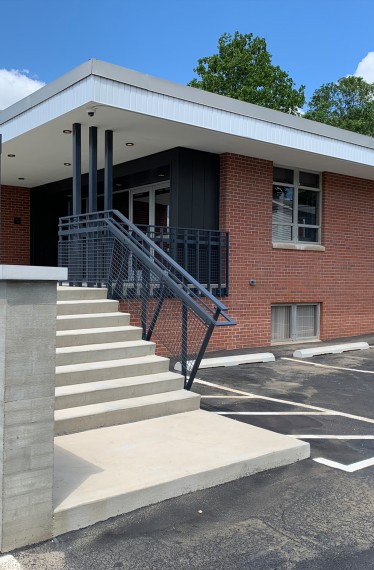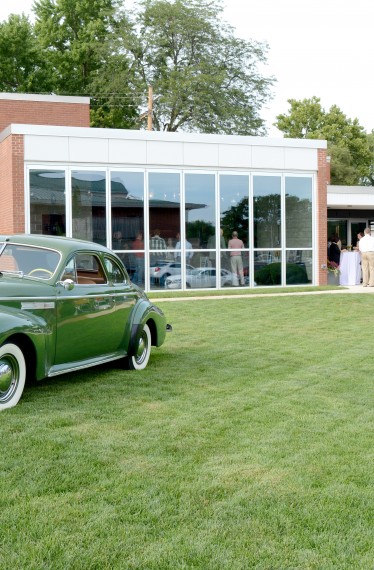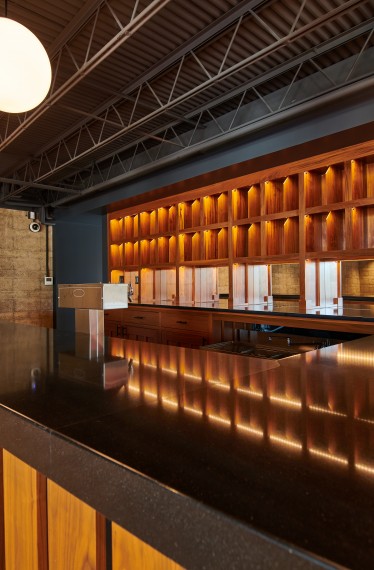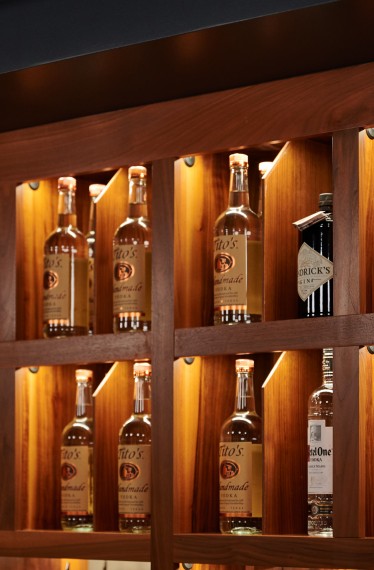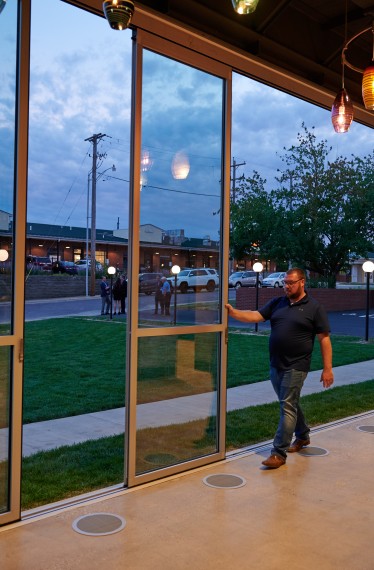 Former Library Turned into Performing Arts Center
Farnsworth Group transformed this former community library into a sophisticated entertainment and performing arts center.
The building was designed in 1963 by Richard Doyle, a local architect influenced by the works of Frank Lloyd Wright and Mies van der Rohe. The mid-century design, complete with exposed steel elements and a "floating" staircase, caught the eye of developer and philanthropist Kim Blickenstaff. The "Betty Jayne" is coined in Mr. Blickenstaff's mother's namesake who was a well-known acrobatic dancer and performed throughout the Peoria and across the nation.
The original building was stripped of its interior finishes, with the exposed structure painted to become a black-box theater allowing performers to be showcased at the forefront. Doyle's signature steel stair and wood planks were refinished to new condition. Linear cove lighting was added to highlight the wood planks providing a subtle warmth.  Re-using materials from its library service, a new wet bar was designed using the original library circulation desk as its inspiration. The backbar shelving utilized original case work that had been used to store the library's LP albums.
On the exterior, dilapidated concrete stairs were replaced with new board-formed concrete stairs and steel detailing paying tribute to Doyle's work on the interior. The main entrance was shifted away from the performance space to maximize the spectator area. A sleek black zinc shroud was introduced to welcome visitors to the interior.
At the front of the building, the original expanse of glass was replaced with a 12-foot-high operable glass wall, allowing the main performance space to transform into an indoor/outdoor amenity. The whereabouts of the original multi-colored chandeliers inside the large storefront are unknown, thus, a local glass blower was commissioned to re-interpret the pieces.