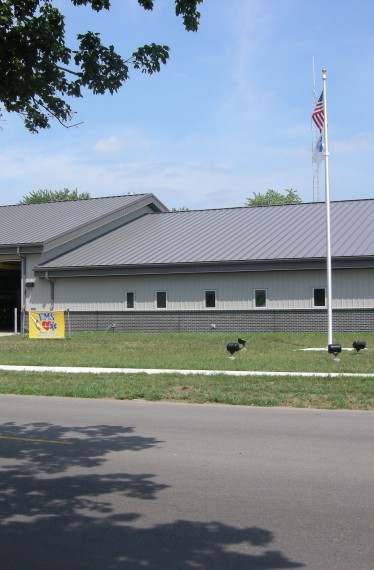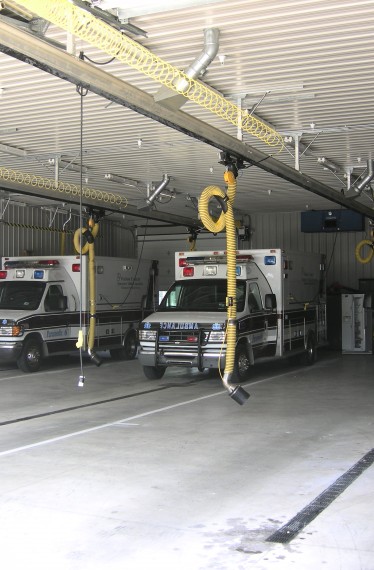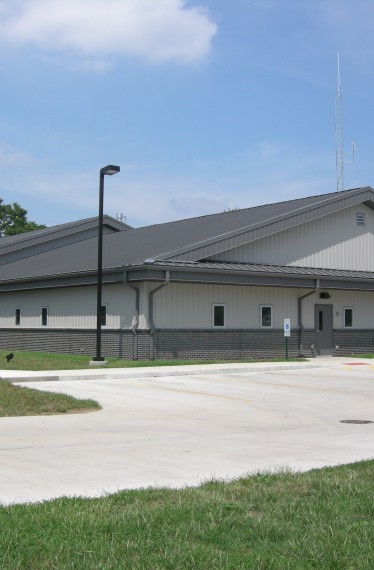 Fulton County EMA Offices & More
Farnsworth Group provided architectural design; structural, mechanical, electrical, plumbing, environmental engineering, land development and civil engineering for a new 7,360 SF preengineered metal facility that consists of the County EMA offices, for the director and all the operations staff, administration, and a meeting room, plus the ambulance bay, watch room, sleeping quarters kitchen & rec room, exercise room and laundry area.  
The single-story facility was designed to meet all city codes, and includes enhanced safety features such as a sprinkler system and storm safe room.  The lighting plan keeps in mind the privacy of neighbors while providing for the security needs.
The 3,025 SF, three-bay wide ambulance garage is capable of housing six total vehicles, two deep which is an improvement of the previous two wide, two deep garage.