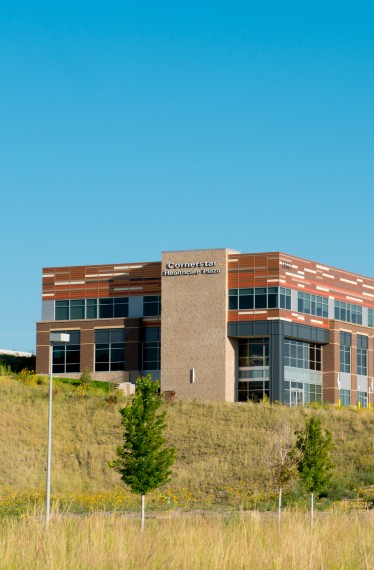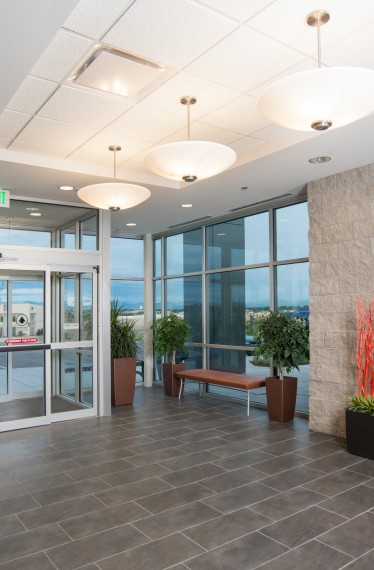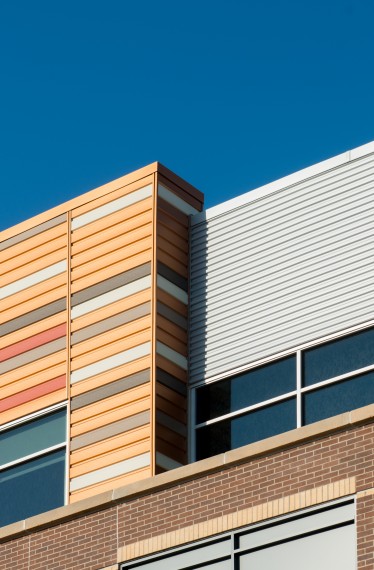 The resulting project is a building design that, while blending with its surrounding environment, creates its own identity as a contemporary, sophisticated structure.
The design concept for the CornerStar Healthcare Plaza was derived from the adjacent retail center's eclectic mix of materials, yet utilizing a final pallet of materials more suitable for a modern medical office facility. The design of the building utilizes prominent vertical masonry, circulation elements and brick base materials to anchor the structure into the site, while a pattern of horizontal metal panels in a blend of colors on the upper portion of the building creates a unique design aesthetic that draws immediate attention.
CornerStar Healthcare Plaza is a three-story, 29,000 SF medical office building on approximately 2.2 acres adjacent to the CornerStar Regional Retail Center in Aurora, Colorado. The project included a challenging site with steep grades, allowing the parking lot and building to rest high on the property, creating a majestic appearance.