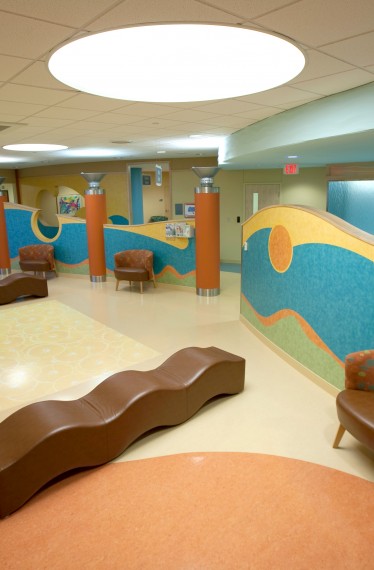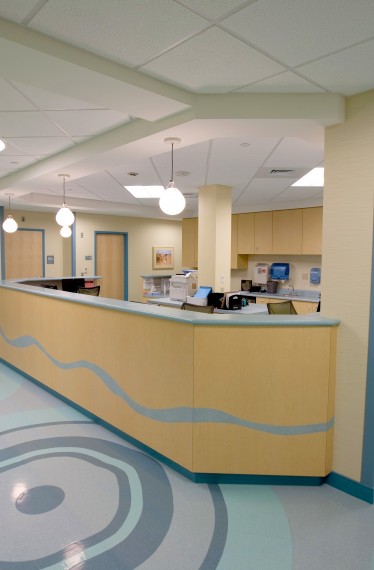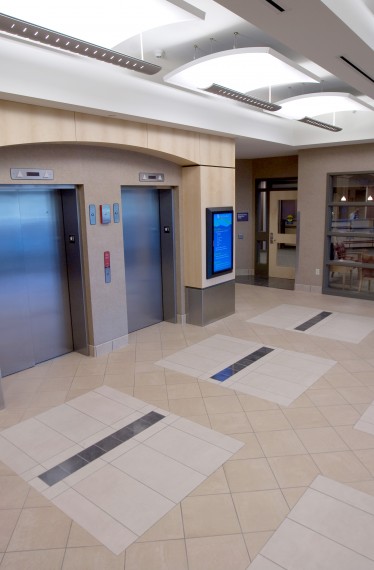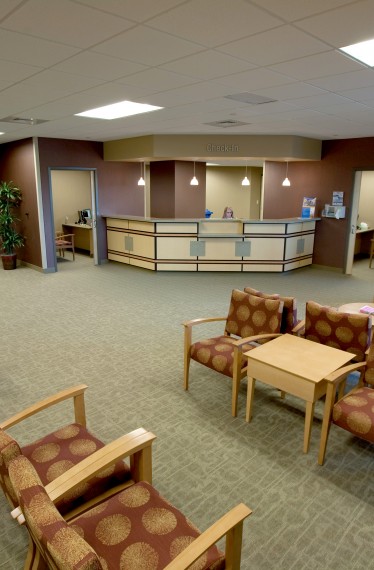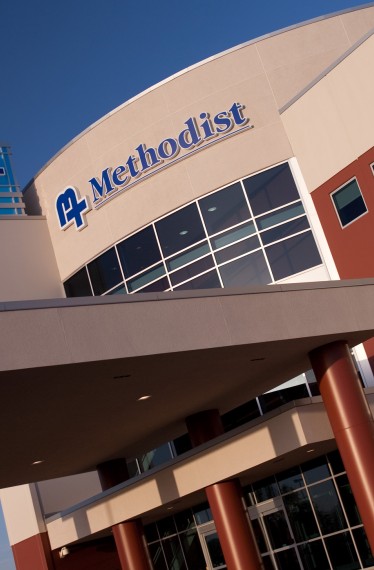 Multi-Practice Medical Office Building
Methodist Medical Center, now UnityPoint Health - Methodist, hired Farnsworth Group to design this new 3-story, 75,000 SF medical office building located on the north side of Peoria, IL.
The exterior shell is a steel frame with precast concrete panels, TPO roof, windows and curtain glazing. The ground floor accommodates a licensed imaging facility with CT and MRI scanning, nuclear medicine, radiology, and mammography. The building also houses a pharmacy, women's health, family practice and a large pediatric practice.
The three-story building structure consists steel frames with composite floors. The single story MRI wing consists of open web steel joists bearing on precast concrete wall panels. The main entry framing includes a web of exposed, radiused tube steel framing that is attached to the precast concrete wall panels and steel columns.
interior design
The interior design of the facility is warm, contemporary and inviting. Wood-look flooring is used throughout the clinic corridors, and wall coverings with deep textures and bold colors create attractive accent areas. The Pediatric suite is designed in an abstract aquatic theme. The fluid shapes, colors and textures help to define well and sick areas in the waiting area. The large salt water aquarium, decorative "water" feature, TVs and infrared projector technology are all features that entertain patients, instead of books or toys, to aid in infection control.