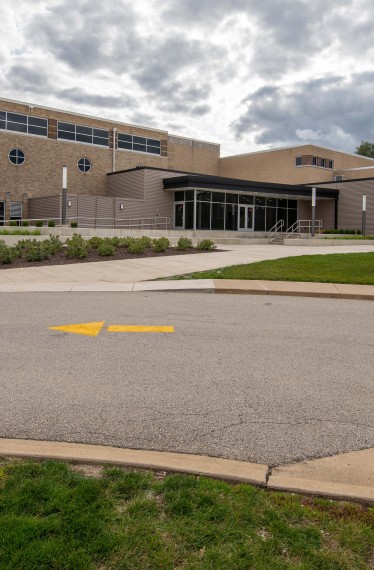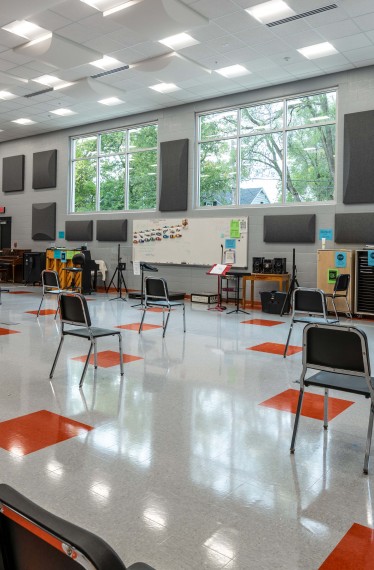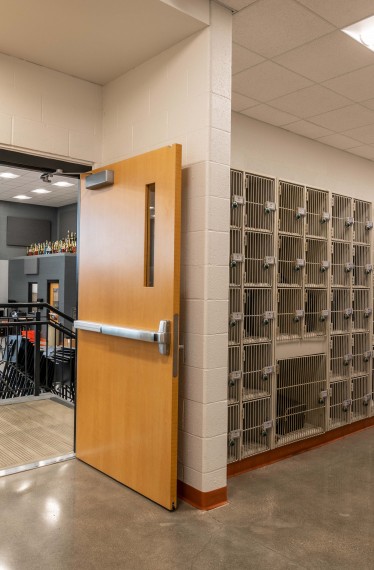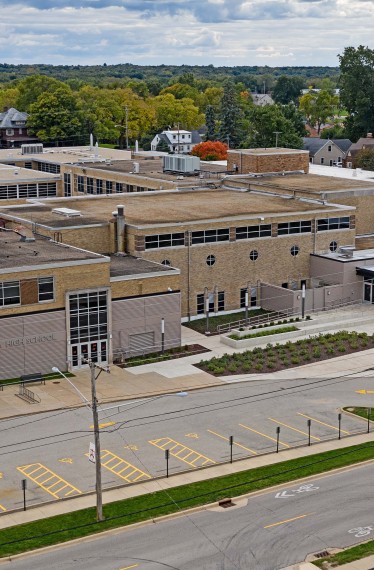 New High School Band & Chorus Room Addition
New addition and renovations strengthen high school arts program.
Like many high schools, the Washington Community High School building has been added to several times over the decades, with some additions having a more consistent aesthetic than others. The District wanted to bring a more consistent and contemporary appearance to the entire main façade. Thus, the new addition comprises a combination of masonry colors and patterns and metal panels melding various existing elements into a cohesive whole.
The 13,800 SF addition was completed in May of 2019 and includes a band room for 300 students, chorus room, three practice rooms, two ensemble rooms, two general classrooms, and new electrical service to the whole building.
Additional projects at the high school included a 6,500 SF renovation of five general classrooms including the existing music department, and new west grandstands for the football complex. Construction was sequenced such that the addition was completed to relocate furniture and equipment before the renovation work took place. The new grandstands at the football / track field include 2,300 seats and a new press box.