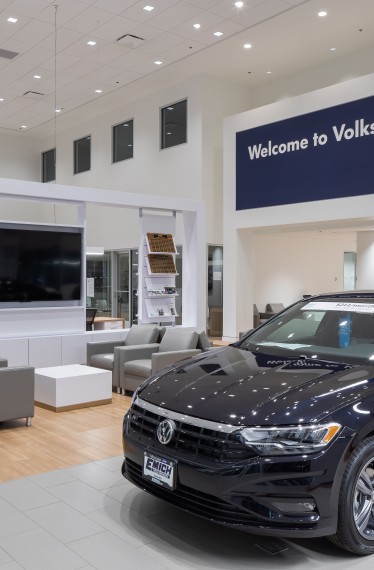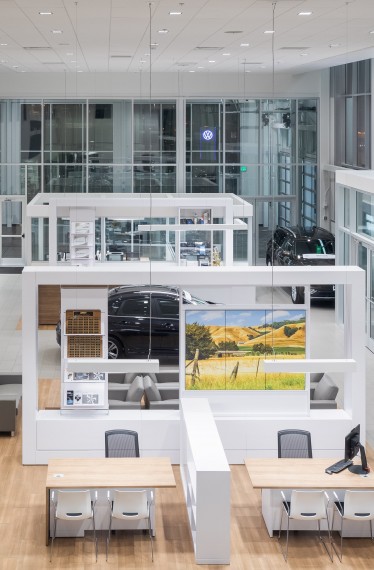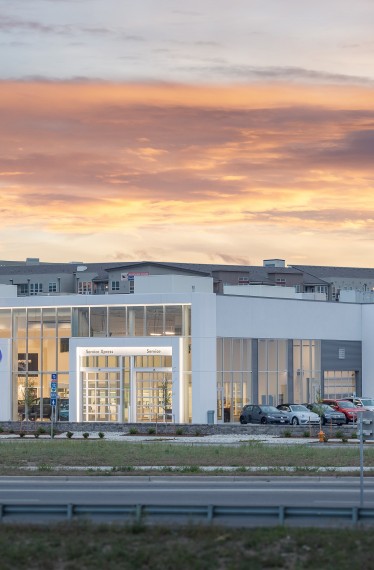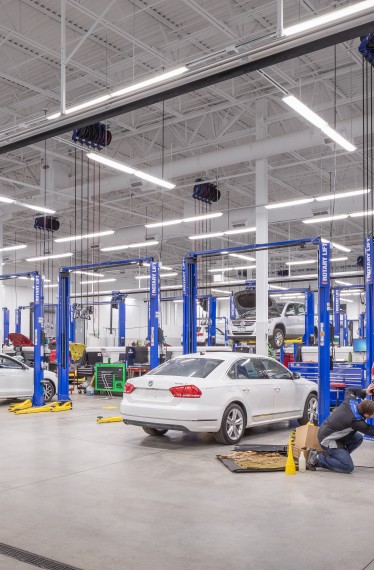 New Volkswagen Dealership for Denver
In order to relocate their current Volkswagen sales and service facility, Emich Automotive purchased approximately 4 acres for their new Denver facility. Farnsworth Group teamed with a local contractor to deliver the design-build project.
The new facility is two stories encompassing approximately 44,000 SF and includes a sales showroom with offices, an internal service department, parts sales, parts storage and an area dedicated for the facility's administrative support.
The building was designed within the strict Volkswagen Dealer Guidelines outlined in the Design Criteria Documents. The resulting design includes:
All necessary spaces and quality requirements.
Higher than standard quality finishes to ensure that the look of the building exterior and interior reflect the design employed for their automobiles.
The combination of these details showcases the European roots that reflect the brand. We were able to maximize the client's investment by negotiating acceptance of national criteria elements within local market protocols.