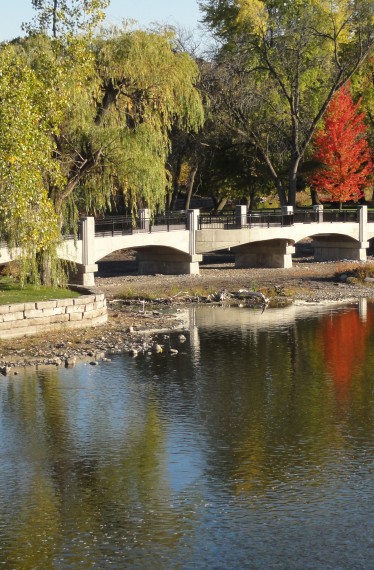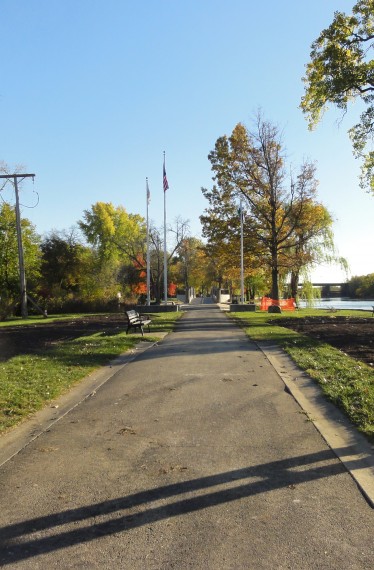 Pedestrian Bridge Redesigned
Farnsworth Group was hired to determine if the Larry Gabriel bridge was salvageable. We concluded that the superstructure was nearing the end of its useful life due to deterioration of the concrete in the bridge deck. Farnsworth Group prepared a bridge condition report and study to evaluate the possibility of rehabilitating the original structure.
After a lengthy planning period that included coordinating efforts with the Geneva Park District and the Geneva Historic Commission, the decision was made to design and construct a new bridge superstructure along with reusing some of the substructure elements. 
Three options were reviewed with various styles of railings and the option of a pedestrian overlook area. The chosen design includes the overlook area and decorative metal railings. The new bridge matches the original structure in elevation. Approximately 200 feet of the trail itself north and south of the bridge was also replaced. The new superstructure was designed according to AASHTO Standard Specifications and built according to IDOT standards, giving it an estimated useful life of 75 to 100 years.