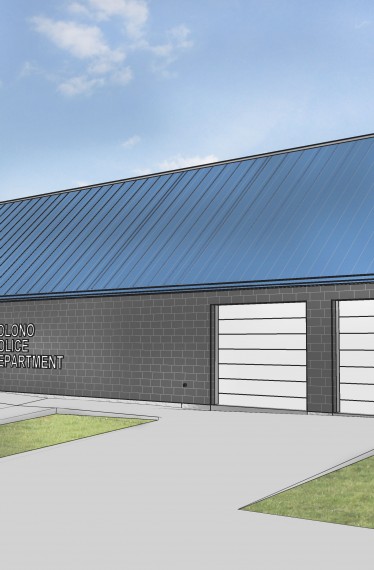 Police Station Designed with Future Growth in Mind
Farnsworth Group provided full-service design of this 3,150 SF facility in downtown Tolono. 
The facility includes a double-bay parking garage, interview room, evidence storage and processing, open layout squad room, Chief's office, records storage, kitchen, and restrooms with a designated shower area. In addition, the building also houses a conference room that doubles as the Village's meeting space for bi-weekly Board meetings. This room is also designed as a storm shelter area. 
The spaces are arranged so that the officers are separated from the public that enters the facility for police business, or to attend Village Board meetings. The front entry is flexible to allow entry into the building without interrupting the duties of each officer, but the public have access to the restrooms and to the conference area.
The building is also arranged and designed to allow for expansion and future growth.