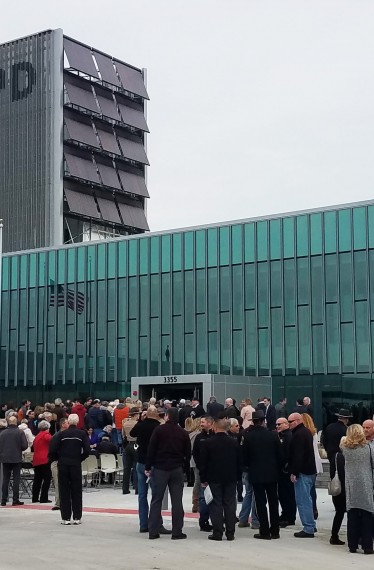 Police Station Includes Critical Infrastructure
Farnsworth Group is providing LEED enhanced commissioning services for the new Oswego Police Department headquarters, which includes fully redundant and mission critical infrastructure.
The two-story building includes office spaces along with a firing range, garages, fitness area, and evidence, lab, kitchen, and community meeting spaces.
The commissioning activities will include design reviews, Owner's Project Requirements (OPR) review, Basis of Design review, commissioning specifications, select submittal reviews, pre-functional checklists, construction site visits / meetings, training program review, O&M manual review, start-up and testing witnessing and report review, functional performance testing, seasonal testing, and re-commissioning manual development.
Systems being commissioned include mechanical, lighting, and plumbing.