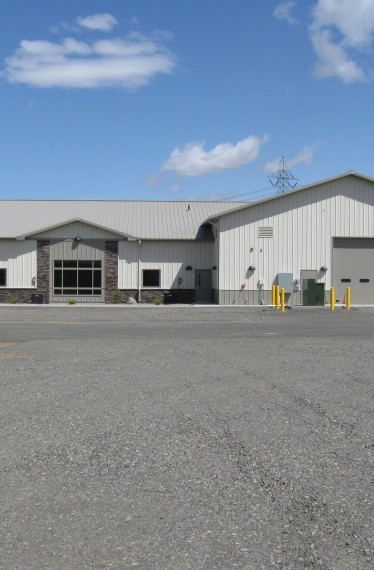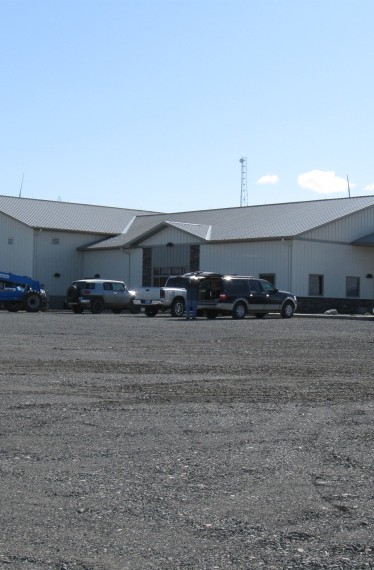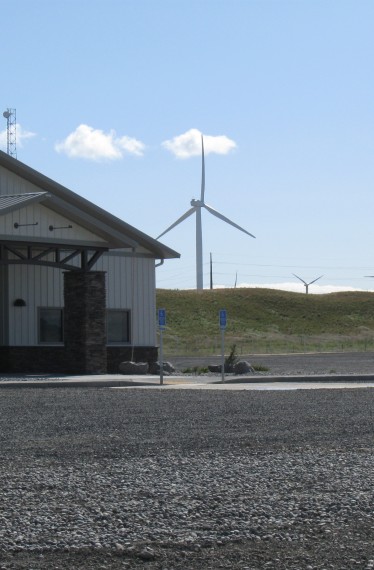 Rattlesnake Road Wind Farm in Gilliam County, Oregon
The 100 MW Rattlesnake Wind Farm is located in Gilliam County, Oregon. A unique element for this location is its proximity to the Columbia River gorge and high elevation above sea level. Farnsworth Group provided site and facility design services, including architecture, interior design, MEP engineering, and structural engineering for a 9,300 SF Operations and Maintenance facility located near the City of Arlington, Oregon. The building included storage areas for turbine parts and tools, a crew room, a break room and offices for Horizon operations and the turbine maintenance staff. Although LEED certification was not pursued, building materials specified for the interior were selected based on sustainable properties. Site improvements included circulation and accessibility.
Morton Buildings, Inc. provided the building shell and Mike Becker General Contractor provided the general contracting.