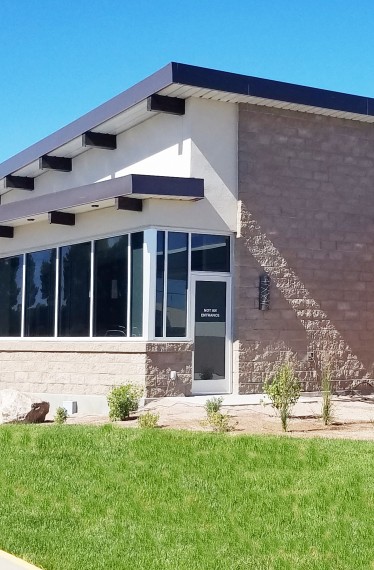 Renovation Adheres to Tight Constraints
Farnsworth Group provided MEP engineering services for a 5,300 SF emergency department addition and renovation to an existing hospital operated by San Luis Valley Health. The facility was built in the 1950s with an addition in 1975.
The space contains a trauma room, several exam rooms, a nurse station, support spaces, and a waiting area. Among the challenges of this project, the floor-to-floor heights in several of the areas are 10 feet, which posed serious coordination constraints for ceiling space. Low-profile luminaires were selected for these tight areas, and locations were coordinated with mechanical and structural. Additionally, there were several panelboards to be demolished that fed areas outside of the scope of work. The plans document the installation of new panelboards, how to intercept the existing circuiting, and how to refeed the circuits to minimize disruption to the adjacent spaces.
During this project, the existing facility's medical gas systems were reviewed and analyzed for capacity to serve the emergency department renovation and for code compliance.