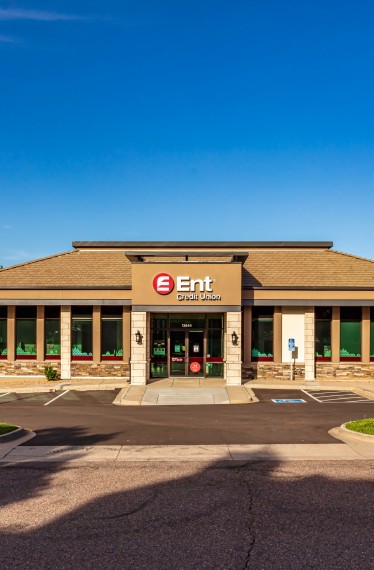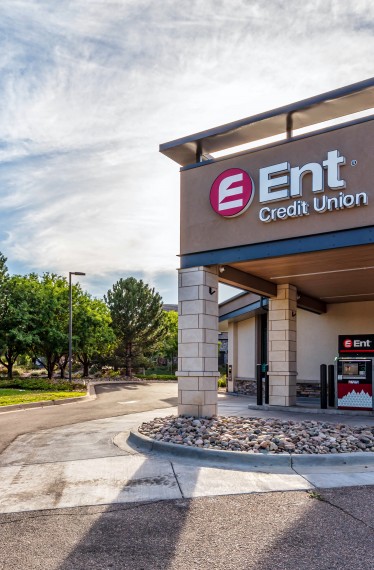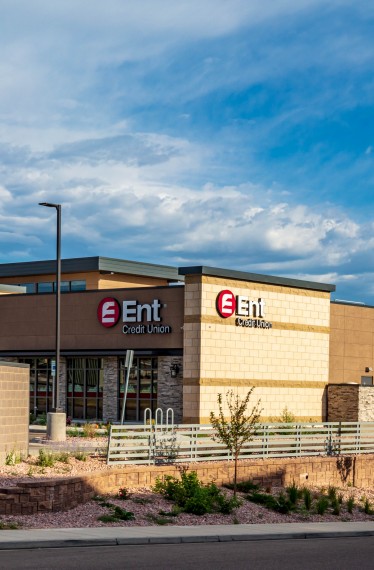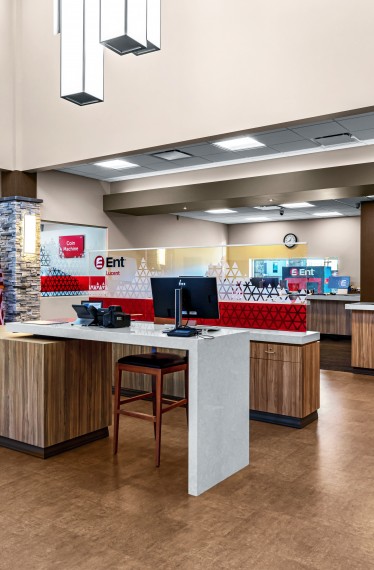 Repeat MEP Projects for Ent Credit Union Locations
Farnsworth Group has teamed with Keys + Lauer Architects to provide mechanical, electrical and plumbing engineering design services for more than 25 Ent Credit Union retail branch locations and offices across Colorado.
To support our client's need, our mechanical team designed the heating, ventilating and air conditioning equipment for each branch location. This included energy recovery units, a single-zone RTU, a mini-split system for IT rooms and a variable refrigerant flow system to allow individual zone control in the offices and break rooms.
Our team designed the domestic cold water, hot water, sanitary sewer, storm water and natural gas systems. A recirculation pump was added to readily provide hot water at lavatories and sinks. We also specified plumbing fixtures for the new restrooms, break rooms and janitor closets.
All exterior lighting for these projects was selected to adhere with site development plans. Interior lighting included decorative fixtures throughout the lobbies and LED fixtures for offices, corridors and break rooms.
Multiple projects Completed for Branches and Offices
In addition to the retail branches, Farnsworth Group has completed multiple other MEP projects for Ent Credit Union including:
LEED consulting services and MEP design for a new branch that achieved LEED Gold certification on the University of Colorado Colorado Springs campus
Modifications for a 19,000 SF office renovation that focused on updating duct systems for existing heat pumps and decreasing static pressure on fans
Design of water source heat pump relocations to accommodate a 13,500 SF first-floor office renovation and new floor plans
Renovation of a former bank to meet Ent Credit Union's prototype design standards for the Ken Caryl Service Center location
Tenant improvement project for the North Loveland branch
Remodel of the existing Spaulding branch to accommodate the credit union's Pueblo call center
Restroom upgrade at the existing Southgate branch to convert two restrooms into one ADA-compliant restroom
Photos by MKM Build Photography