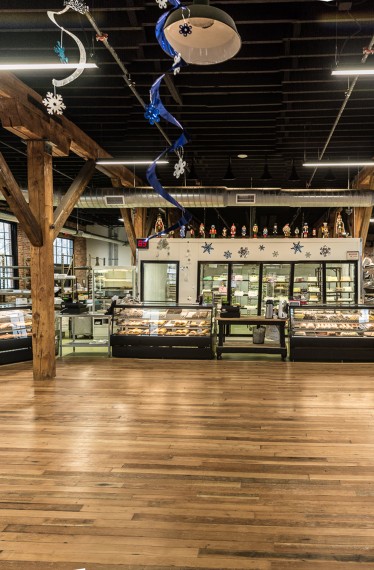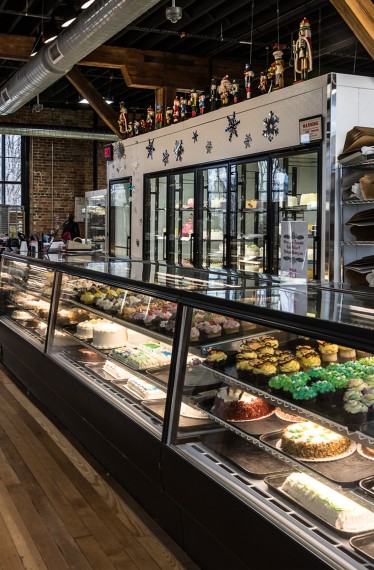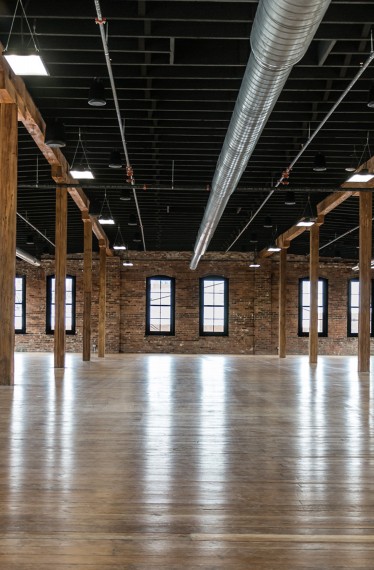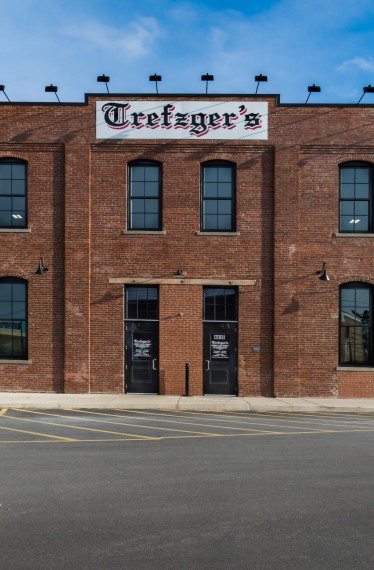 Repurposing a 19th Century Landmark
Established in 1861, Trefzger's Bakery is central Illinois' oldest bakery.  Farnsworth Group assisted the Kim Group and Trefzger's in the relocation of the historic bakery into the Hobart Building, which was originally constructed in the 19th century as a bicycle manufacturing and warehouse facility.
Farnsworth Group's team of architects, landscape architects, and civil engineers developed plans which created a redevelopment project that seamlessly fits into the heart of downtown Peoria Heights. Long term site options considered converting village-owned properties into an attractive parking lot which allow critical views to Trefzger's, providing additional parking, and a flexible space for civic events. Other site features include a pedestrian connection to the adjacent Rock Island Greenway. The building rehabilitation preserves the architectural character of the original building, while providing necessary modern conveniences. In addition to Trefzger's, the development also includes additional retail space and the Trailside Event Center, which can accommodate over 250 people.