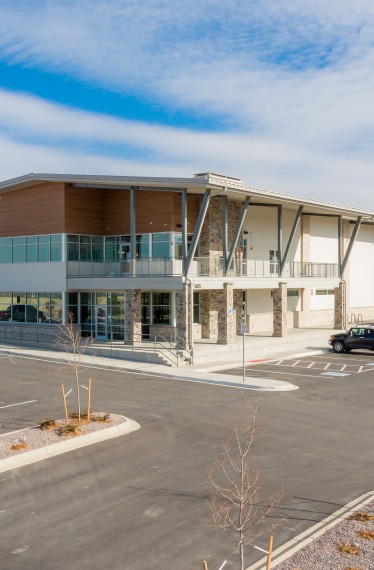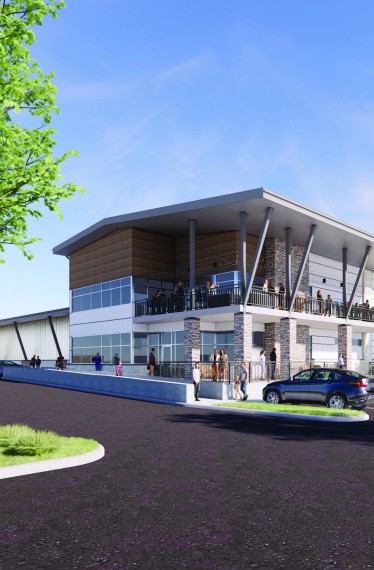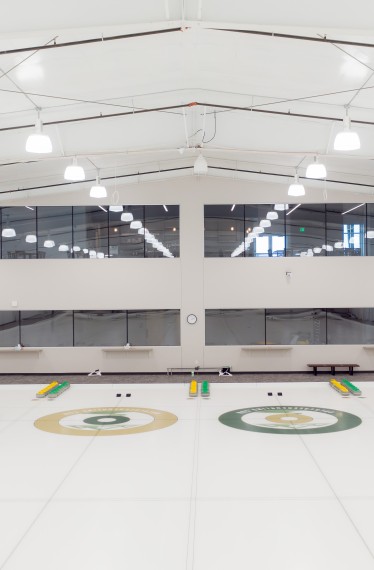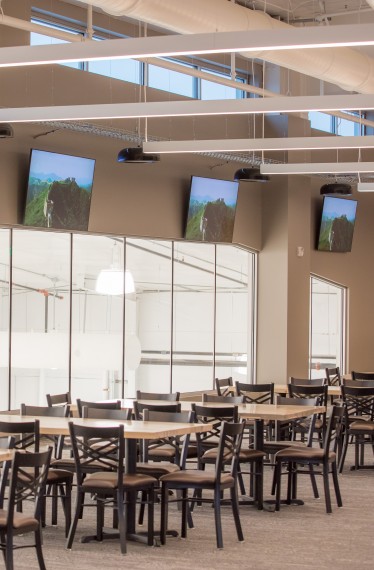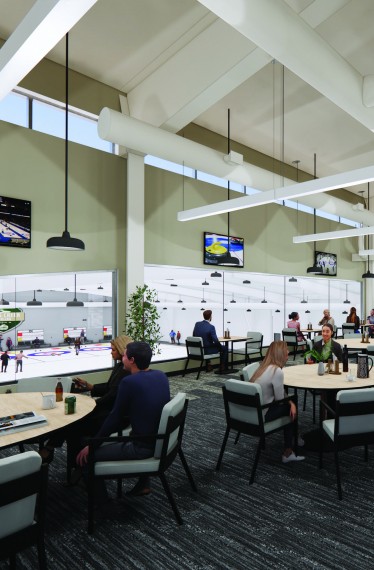 Second Curling Facility for Front Range
Our team created a two-story event facility that overlooks a six-lane curling ice for this new club.
The 32,000 SF facility opened in November 2021. After working with the owner on the first facility, the Lafayette, CO facility is set to capture an expanded curling audience. A family-owned and operated building, the owner wanted ice and viewing areas that are a little larger and able to accommodate more events.
The facility houses six lanes of dedicated curling ice, 50% larger than the previous design. This ice is the largest sheet within 800 miles and is more amenable to throw the 44-pound curling stones than playing on ice used for hockey. The facility accommodates both members and the public for curling events, training, and recreational purposes on a year-round basis.
For this unusual facility type, we were able to use our experience from our first design to enhance the design while relying on the knowledge previously acquired. The design solution utilizes the efficiency of a pre-engineered metal building, with upgraded exterior finishes.
A distinctive expression of the Curling Club's image was created by refining the articulation of the entry sequence with creative design touches that include stylized colonnade, exterior patio space on the first and second floors, and plenty of room to accommodate food trucks for tournaments. The design includes locker rooms, a spacious viewing area, cozy fireplace areas with seating, and a bar / kitchen.
In the end, the facility is both expressive and efficient, and will be a great asset to expand this part of Colorado's recreational community.