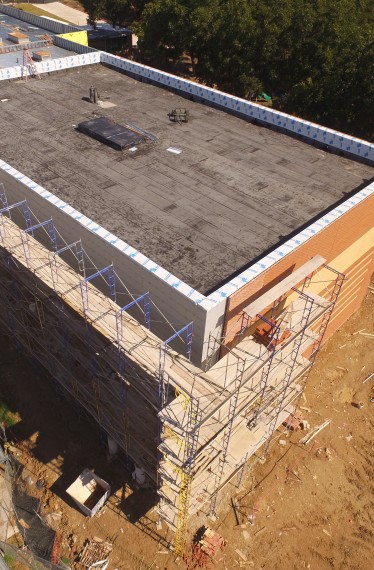 Shelter Review Focused on Adjacency and Site
FARNSWORTH GROUP PERFORMED AN INDEPENDENT ICC 500 STORM SHELTER PEER REVIEW FOR AN Existing ELEMENTARY SCHOOL IN DALLAS, TEXAS.
The project proposed a number of multistory classroom additions to the existing building, including a 7,762 SF multipurpose room that will serve as a tornado shelter. The review looked at structural elements of the new storm shelter design, as well as their interaction against the existing building. Other areas reviewed were design elements such as impact resistance, ingress and egress, occupant density and emergency lighting and ventilation.
This project was unique in that the proposed tornado shelter was constructed adjacent to the existing building, which required not only structural interaction, but considerations for fire rating and shared mechanical and electrical systems. Additionally, the structure is adjacent to a flood plain, which requires separation of water surface to finished floor elevation. Farnsworth Group assisted Dallas ISD in getting their building permits from the City of Dallas as the Authority Having Jurisdiction.