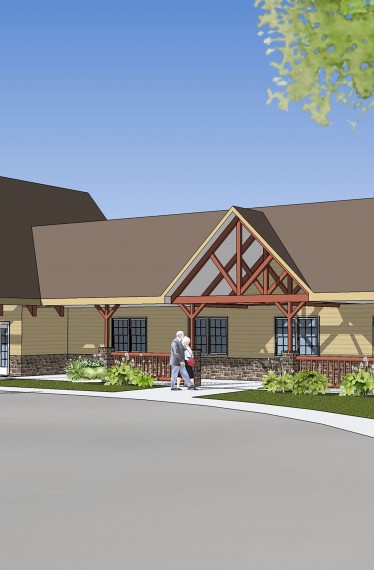 Skilled Care Unit for Residents Suffering from Dementia
Unique skilled care lodge that caters to the needs of its residents.
Imboden Creek Lodge is designed as a skilled care unit with a residential, homelike atmosphere for residents suffering from varying levels of dementia. The open floor plan allows for security and comfort for the residents by providing visibility of all the activities and their resident room from all areas of the lodge. Residents are also provided a private area to say goodbye to family members that minimizes the discomfort of this social transition. 
Resident rooms were designed for privacy and to provide residents an additional sense of security.