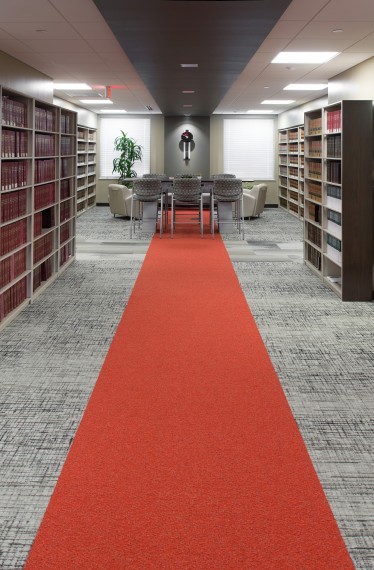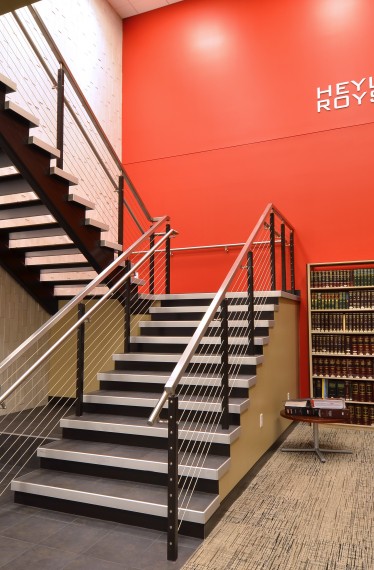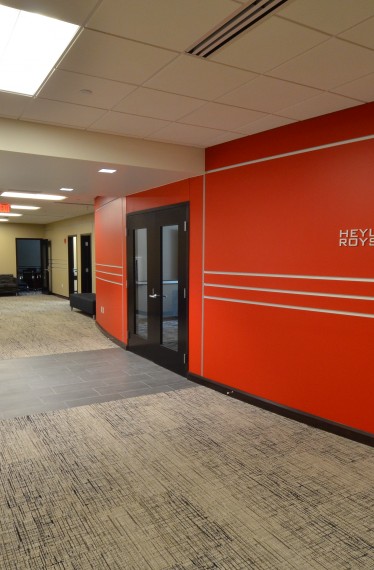 Three Floor Office Building Renovation
When Heyl Royster, a professional law firm, decided to relocate, they turned to the Farnsworth Group design team.
Our architect and interior designers provided services to renovate three floors in the Hamilton Square Building in downtown Peoria. The space spans 50,000 SF and includes offices, conference suite, private conference rooms, large training/classroom, library areas and a café-designed staff kitchen.  Several collaboration spaces are tucked throughout the layout to ensure places for research, collaboration and client space during extended visits.