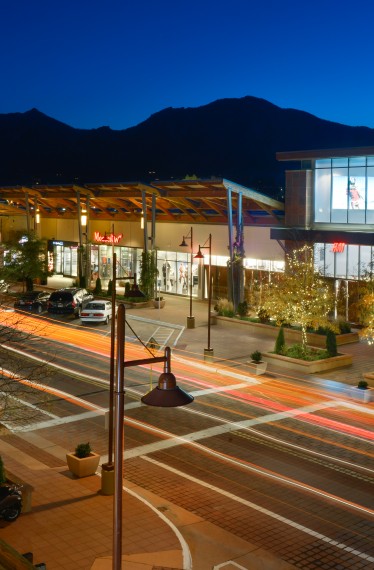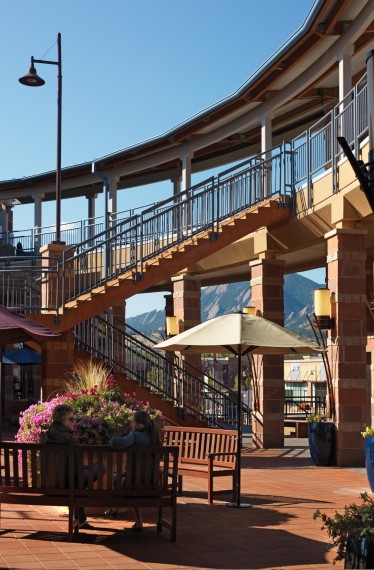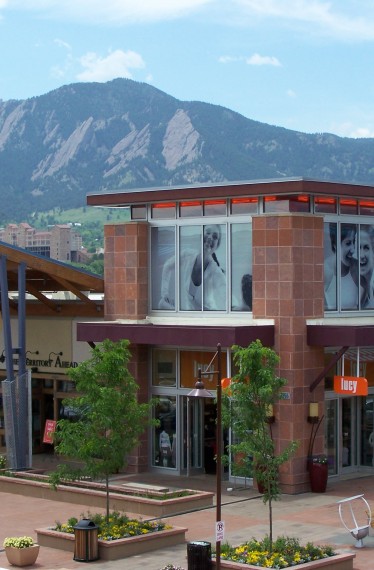 Urban Shopping Sophistication for Boulder
Our team served as the Architect of Record and was responsible for site planning, architectural design, tenant coordination, and contract administration.
Twenty Ninth Street Mall brings urban shopping sophistication to Boulder's growing residential and professional communities. The genesis of the Twenty Ninth Street Mall was to redevelop an existing four-city block suburban mall into a thriving outdoor retail environment. The program for the entire project incorporates more than 800,000 SF of office, retail, entertainment, and restaurant space.
The resulting design created three distinct shopping and entertainment districts enlivened by weaving the Boulder street grid throughout the development. The project's challenges were met by designing the primary retail and plaza over an 800-car parking deck, and providing diverse types of leasing opportunities. The design includes distinct building vocabularies utilizing dramatic massing and geometry, as well as a lively color palette, that responds to the context of the existing city and natural features of Boulder.