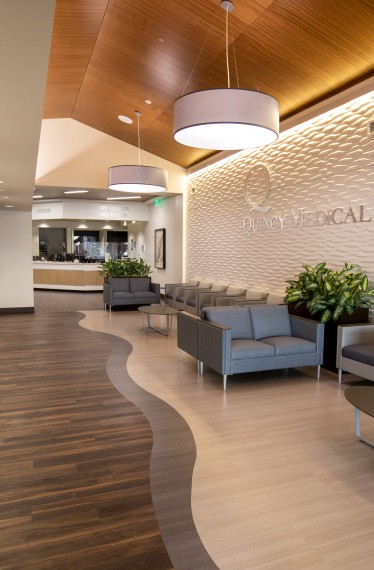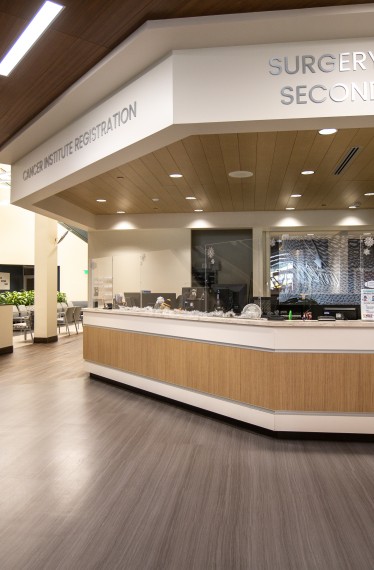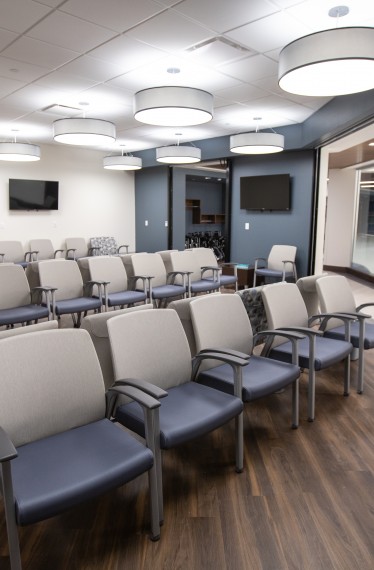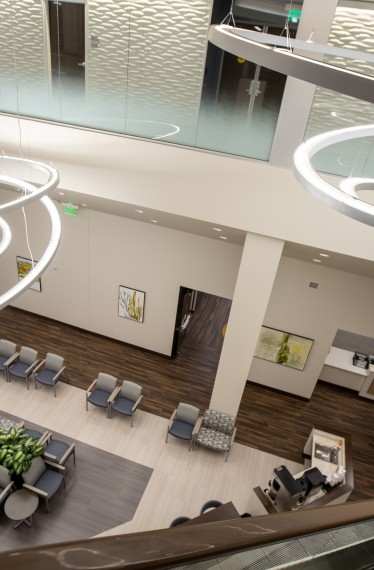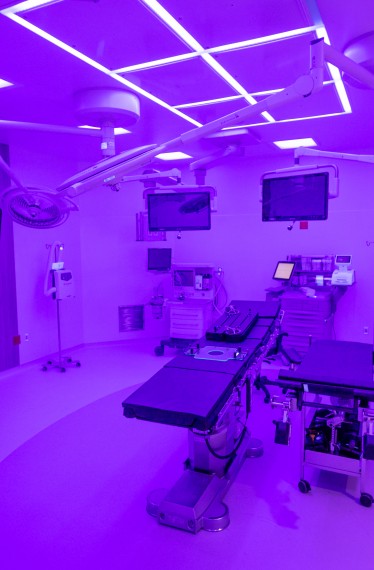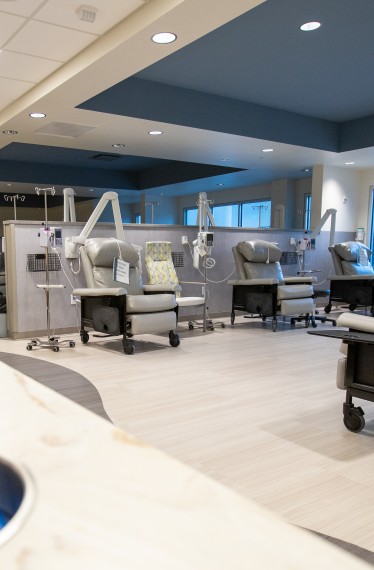 Vacated Mall Space Gets New Use as Medical Office/Surgery Center
As suburban malls face the challenge of filling large vacated retail space once housed by big box stores, developers are discovering creative ways to return these areas into viable business ventures.
Farnsworth Group worked with developer Cullinan Properties and builder Impact Strategies to provide Quincy Medical Group a new medical facility housed in the former Bergner's building at the Quincy Mall to serve residents of the surrounding tri-state area.
Cancer Institute
Phase 1 is a 40,000 SF cancer institute on the facility's first floor, consisting of medical oncology exam suite, PET / CT suite, X-ray, blood draw, linear accelerator, infusion space with accompanying pharmacy, and associated staff spaces. Additional exterior work included site improvements for parking and revising the main and staff entrances with associated canopies. This $13 million phase was completed in June 2020. 
Surgery Center
Phase 2 involved creating a new ambulatory surgical treatment center on the building's second floor, comprising 32,200 SF of the 50,500 GSF footprint. The spaces include pre- and post-operation rooms; three procedure rooms mainly for GI surgeries; five ORs, including a hybrid cath OR; a laser room; and the associated staff areas that help make this space operational and functional. Construction cost was $9.5 million.