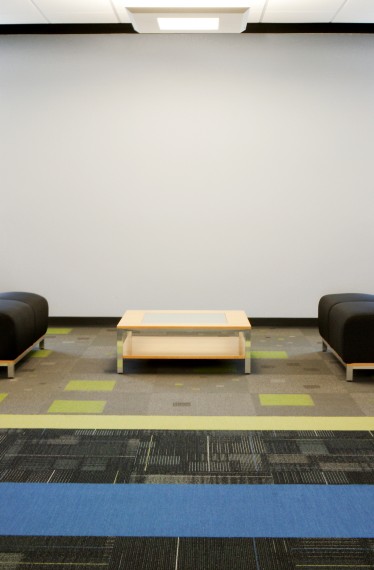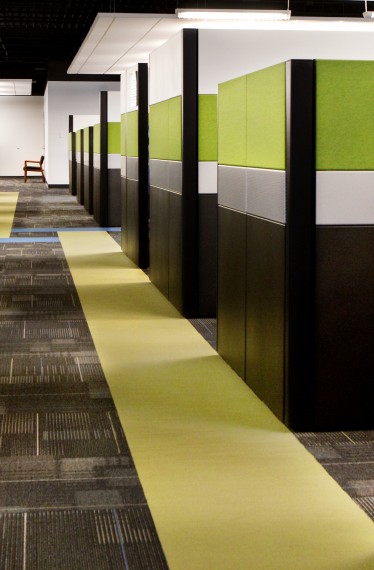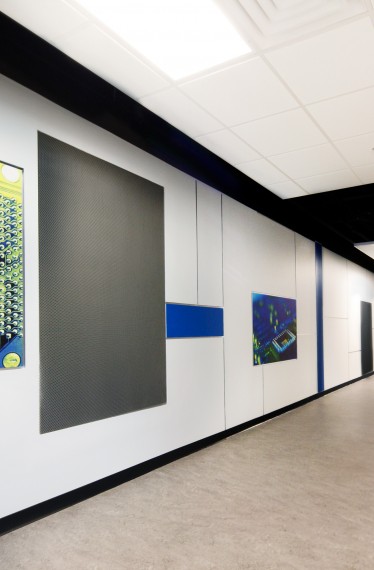 Warehouse Renovated to High-Tech Manufacturing
This design-build project renovated an existing 225,000 SF former IRS warehouse structure to accommodate a high-tech manufacturing office.
Farnsworth Group assisted in a variety of areas that included energy grant assistance, energy efficiency design, interior design, code compliance as well as selected building and site improvements.
Exterior improvements included removal of an existing entry vestibule and replacement with a new steel and glass vestibule – designed to reflect the high-tech nature of the computer circuit board manufacturing process. The design was extended across the front façade of the building via provision of angular steel sun shade features. The project scope included 40,000 SF of roof replacement, plus an additional 60,000 SF of roof repair.
interior design
Interior improvements included updating of the former 1970s vintage open office area into modern, efficient work spaces. Color was a major factor in creating a number of different design philosophies. The client had a vision where they wanted their business processes to be part of the design itself. The overall color palette was kept neutral while electric blues and greens created a hip contemporary space. Textures also played in important role in the design, with perforated metal accented furniture and textured metal panels.
The colors, layout, and upgraded design helped re-brand the Company into a sophisticated, high-tech facility. The program included partitioned work stations, creation of management offices, conference facilities and support spaces. The project also included renovations to the high tech production area, including clean room finishes, anti-static control systems and upgraded lighting.