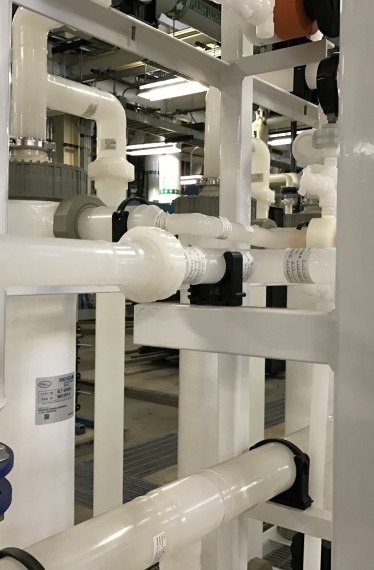 Pressure Stability on Multiple Floors
A new polish UPW system was designed to support both manufacturing and R&D functions on multiple floors of this technology development center.
Farnsworth Group, as a subconsultant to the prime global A/E firm, served as the ultrapure water lead during design for new UPW polish systems for an international microelectronics manufacturer. Scope included programming, design criteria development, space planning, utility planning, specifications and scope for UPW vendor procurement, vendor RFP, cost estimating support, distribution loop design, management of the UPW vendor scope and construction phase services.
Other notable details include:
The same pressure specification was applied to all levels, resulting in the need for creative pumping and pressure control strategies.

Humidification water system serving make-up air handlers was designed.

Expansion design was performed for over 600 feet of make-up piping installed outdoors.