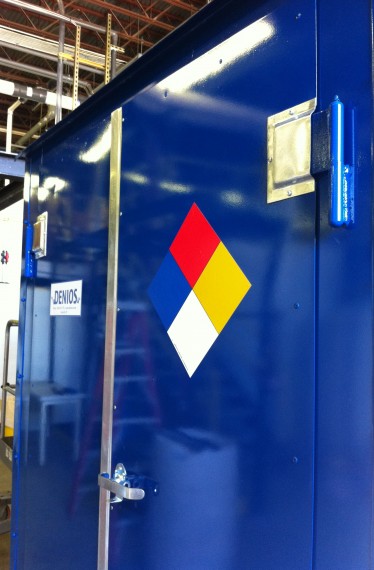 Catalytic Decomposition of Hydrogen Peroxide
New technology transfer required segregation and treatment of waste stream with high peroxide concentration (HPW).  Stringent environmental regulation required high removal efficiency and the client was searching for a cost effective method for treatment and risk management.  Farnsworth Group provided the concept for the solution.
Hydrogen peroxide waste treatment is a new process with no experimental validation, the existing waste treatment system was designed just for neutralization based on acid waste neutralization rules.  The Farnsworth Group team engaged this problem at the most basic level, with the client's goals and projected chemistry of the new waste stream.  Farnsworth Group with FTD Solutions performed a feasibility study for the use of an enzyme for the safe and near complete decomposition of the hydrogen peroxide. After feasibility was determined, the project expanded to the conceptual design of the pilot system that included pilot system design criteria, design scope and construction cost estimates. 
Client Goals
Cost effectiveness
Regulatory compliance
Risk management
Conceptual Design for the Hydrogen Peroxide Removal included
Risk analysis
Design of experiment
Equipment selection
PFD (Process Flow Diagram)
Equipment Layout
Opinion of Probable Cost
Estimated savings of full scale system:
Cost saving of up to $250,000 annually in catalase savings over existing treatment method
Energy saving from oxygen reuse up to $150,000 annually