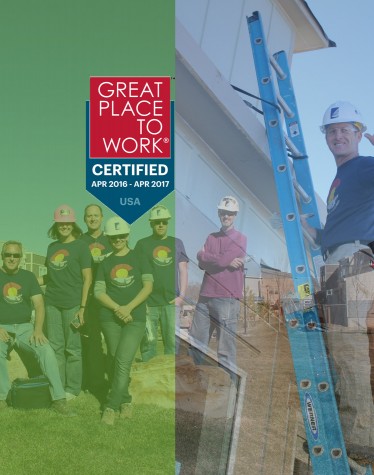 Farnsworth Group Earns Great Place to Work
Farnsworth Group was certified as a great workplace today by the independent analysts at Great Place to Work®.
Farnsworth Group earned this credential based on extensive ratings provided by its employees in anonymous surveys. A summary of these ratings can be found at http://reviews.greatplacetowork.com/farnsworth-group-inc.
"The Great Place to Work certification is one of the most recognized designations in the U.S. business community, and is a real testament to the culture that has been built by our employees," said Farnsworth Group President and CEO Karen Jensen, PE. "The survey indicated that more than 95 percent of our employees take great pride in working at Farnsworth Group. That translates to a truly great workplace, which ultimately serves to the benefit of our clients." 
Kim Peters, Vice President of Great Place to Work's Recognition Program, said: "We applaud Farnsworth Group, Inc. for seeking certification and releasing its employees' feedback. These ratings measure its capacity to earn its own employees' trust and create a great workplace - critical metrics that anyone considering working for or doing business with Farnsworth Group should take into account as an indicator of high performance."
Farnsworth Group employees completed 299 surveys, resulting in a 90 percent confidence level and margin of error of ± 2.49.