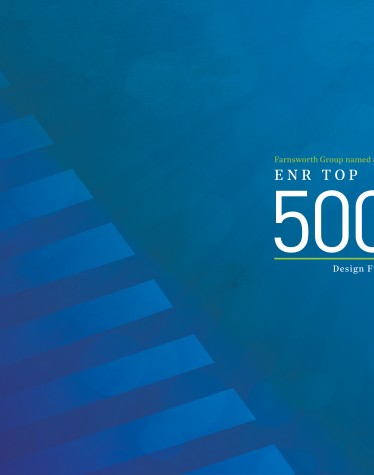 Farnsworth Group Climbs on ENR Top 500 Design List
Farnsworth Group has been named one of the nation's top design firms, landing at No. 205 on the Engineering News-Record's Top 500 Designs Firms List for 2020. Last year Farnsworth Group hit No. 207 on the prestigious ranking.
ENR's List of Top Design Firms ranks the 500 largest U.S. based architectural, engineering, and environmental design firms, both publicly and privately held, based on annual revenue, both at home and abroad.
Farnsworth Group saw increased expansion in service lines and geographic regions during 2019, including a new office location in Iowa with the acquisition of Design Alliance. Earlier this year, Farnsworth Group completed the acquisition of FWAI Architects, a 13-person architecture firm based in Springfield, Illinois.