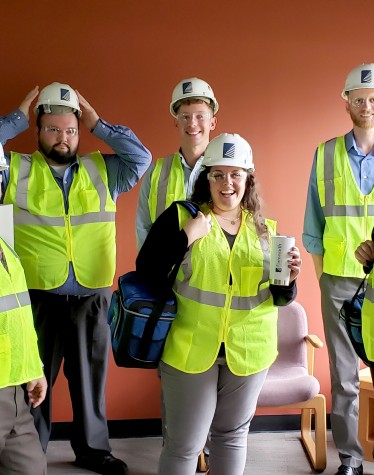 Farnsworth Group Earns Fourth Consecutive Great Place to Work Certification
Make it four in a row! Farnsworth Group earned its fourth consecutive Great Place to Work certification by the independent analysts at Great Place to Work. Farnsworth Group earned the honor based on extensive ratings and feedback provided by its employees in anonymous surveys.
"We are especially proud of the Great Place to Work certification because it is a direct result of the feedback provided by our employees," said Farnsworth Group President & CEO Karen Jensen. "We've developed a unique culture here at Farnsworth Group and it is Farnsworth Group's employees that truly make the Company a great place to work. Farnsworth Group is a place where employees can succeed and expand in their careers, help clients solve their engineering and architecture challenges, and make a difference in the communities they serve."
"We congratulate Farnsworth Group on their Certification," said Sarah Lewis-Kulin, Vice President of Best Workplace List Research at Great Place to Work. "Organizations that earn their employees' trust create great workplace cultures that deliver outstanding business results."
Nearly 300 Farnsworth Group employees completed the Great Place to Work survey. Of note, more than 90 percent of respondents stated that employees are treated fairly, the Company creates a safe to place to work, new employees are made to feel welcome, and employees are able to take time off work when necessary.
Farnsworth Group not only uses results of the Great Place to Work survey as a valuable recruiting tool, but also uses employee feedback from the survey to further improve the Company.