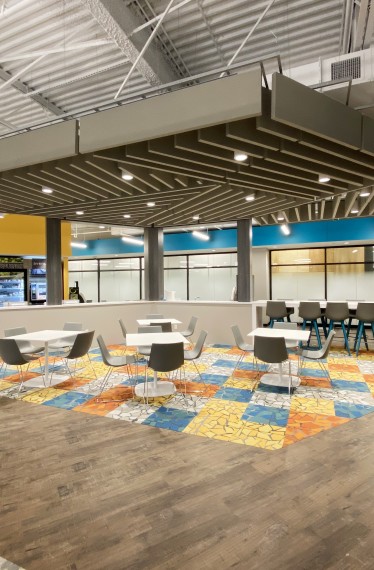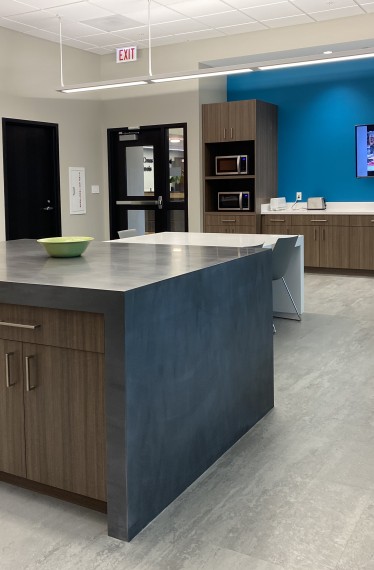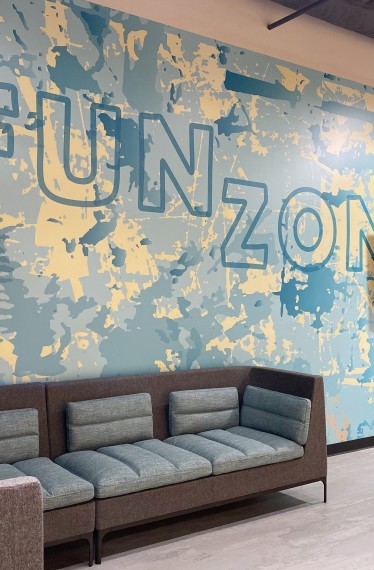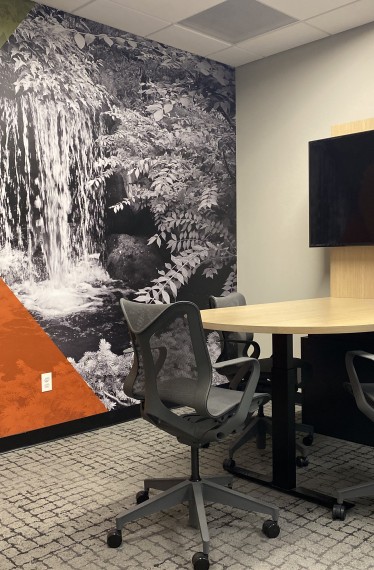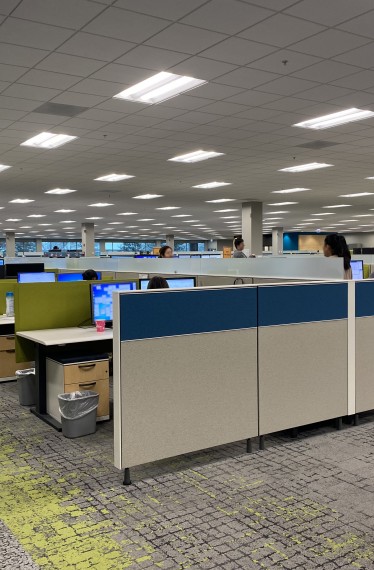 '90s Era Office Building Renovated
Farnsworth Group was tasked with taking an existing fully-occupied service facility built in the late '90s to enhance its functionality and aesthetics while also minimizing any construction-related disruptions to the employees. For the exterior, multiple new finish schemes were presented as well as replacing the existing roof with a new energy code compliant fully insulated roof system.
The extensive interior renovation included enhanced security measures such as a single-entry point, security check in area as well as seating for guests within a secured area. An energetic color palette throughout the space contributes to productivity and collaboration, as well as adding greatly to the comfort of the employees. The open office space was designed to accommodate over 540 workstations, private offices, conference, huddle and focus rooms, and three large training rooms.
The large cafe-style break area was designed with comfort and versatility in mind, including healthy vending options, appliances and a smaller scale private dining area. This space also converts to a large-scale group meeting area. A game / lounge room was designed to allow for employees to relax or informally collaborate without occupying other spaces.