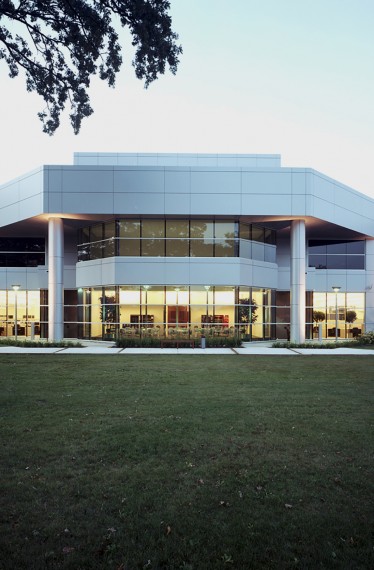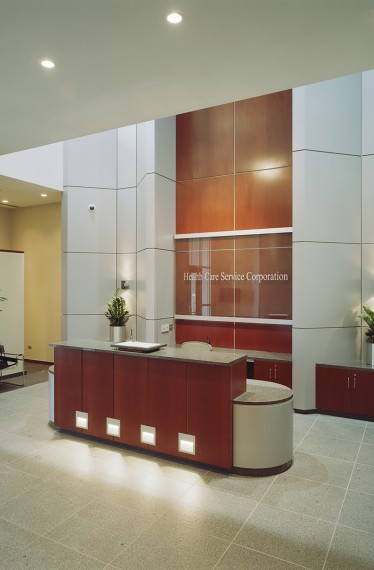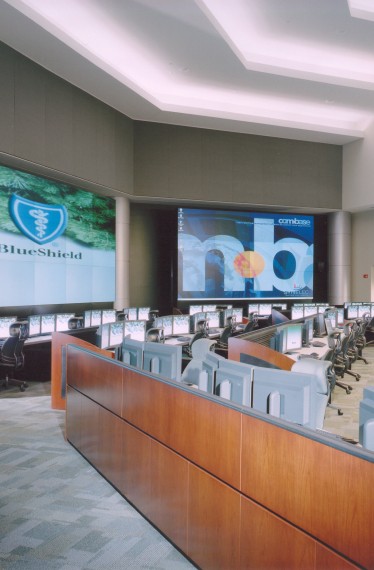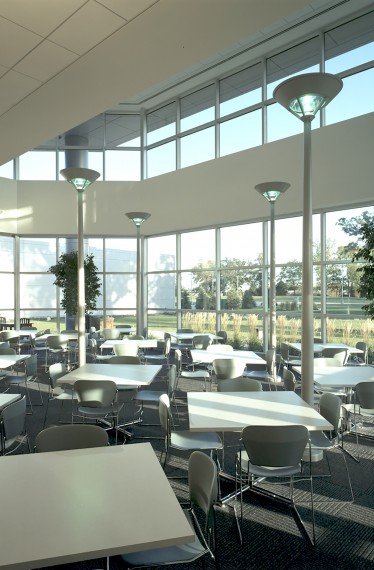 Regional Data Center IT Addition
Farnsworth Group provided programming, critical needs analysis, site selection, design, furniture and furnishings, contract documents and contract administration for the original Data Center, the 60,000 SF addition, and an additional 80,000 SF expansion. 
The entire IT addition is designed around a central command center which monitors the company's operations in Illinois, Texas, New Mexico, and Oklahoma. The conference room and war room have direct visual connection to the command center to better deal with crisis situations. The facility was constructed with a wind resistance design for 150 mph, multiple systems redundancy, and was designed and executed with zero interference of ongoing day-to-day operations.
Additional project elements include a variety of open and private offices for IT staff, finely appointed presentation and collaboration conference rooms, and a fully equipped lunchroom.