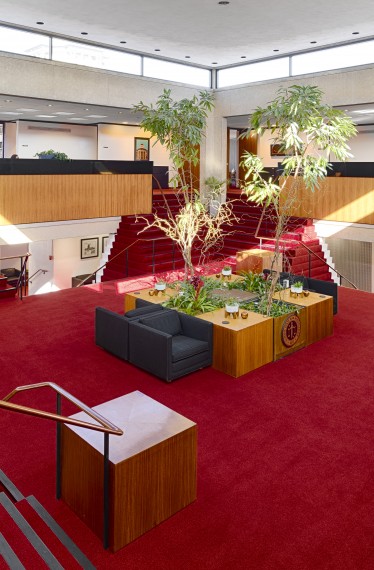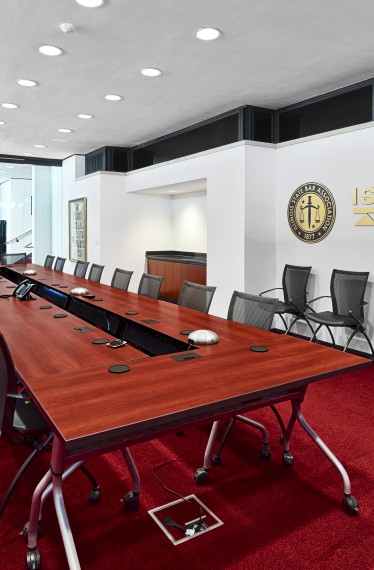 Renovation of Illinois State Bar Association
Farnsworth Group was selected from a pool of multiple firms to renovate the Illinois Bar Association Building, an iconic mid-1960s multi-story concrete structure.
Renovations increased accessibility, addressed maintenance issues, and focused on meeting the modern needs of members and staff.
The main entrance and reception area were relocated to increase accessibility and align with actual building usage. The formerly poorly lit board room was brightened with all-glass walls and doors and updated with new data, power, phone, and LED lighting fixtures. A new refreshment counter with sink was also installed. New carpet, nosing, and handrails at the numerous stair locations were installed to increase accessibility and safety.
New, accessible toilet rooms were added on both levels. Platform lifts for the mobility impaired were installed for access to all levels. The existing roof was removed and replaced. Roof coating on the upper level balcony areas also was replaced.