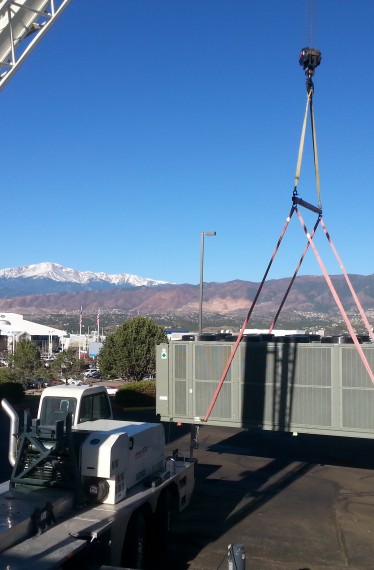 Chiller Replacement for Library District
Farnsworth Group's implementation of a high efficiency chiller replacement provided a simple payback of less than four years.
Farnsworth Group completed mechanical engineering services for the chiller system design and chilled water control valve replacement for a 110,000 SF, two-story building for the Pikes Peak Library District in Colorado Springs, Colorado. The project reconfigured a chilled water system from a constant flow distribution pumping system to a variable flow distribution system with new two-way, pressure independent control valves, minimum pump bypass, and new BAS DDC controls to operate and monitor the system.
Farnsworth Group managed the project and design team including electrical consulting, owner meetings, cost estimating and schedule. Farnsworth Group performed energy analysis and life cycle cost analysis to allow the owner to make an informed decision between three different chiller options.
I have found Farnsworth Group to uphold the highest standard of professionalism and integrity.  They are thorough and pay attention to the details throughout the project.