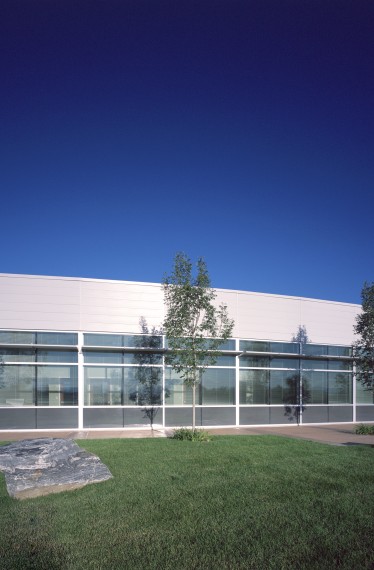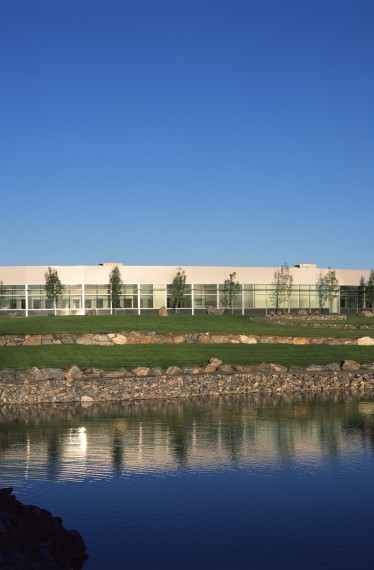 Classically Designed Contemporary Building
The new corporate headquarters for Brannan Sand and Gravel incorporates more than 16,000 SF of office space into a project budget of approximately $3,000,000. We were the Architect of Record on the project and were responsible for the overall site planning, as well as the architectural design.
The design of this single-user office building is centered around the idea of creating a contemporary building that has the presence and permanence of a classically designed building that is representative of the company and the core values that make up the Brannan Sand and Gravel Company. The forms of the building are clean and sharp and as two opposing grids come together they reveal the entry feature. The materials differentiate the internal uses as the conference rooms and common spaces are articulated with horizontally patterned stone and curtain wall system, while the open office plan follows a more traditional stone pattern with punched openings. The executive offices line the western elevation, maximizing the day lighting opportunities with floor-to-ceiling glass and a curved metal panel facade.
We are currently designing a new expansion for the Headquarters.