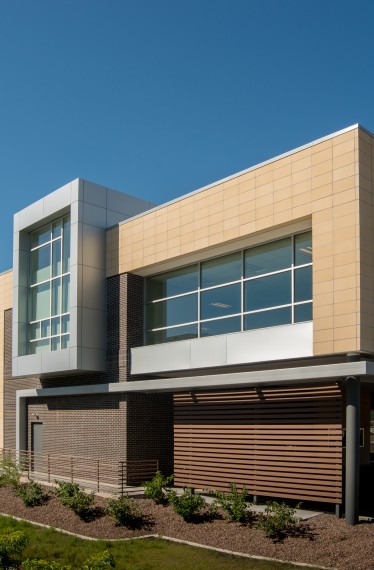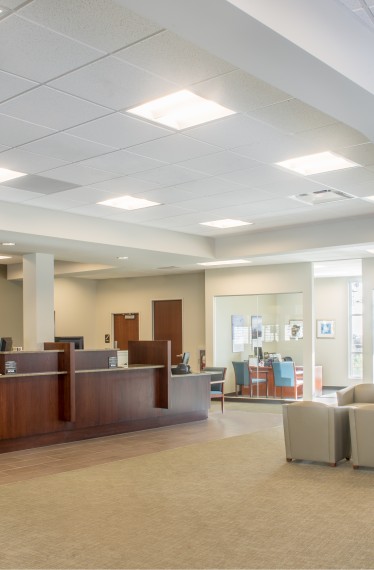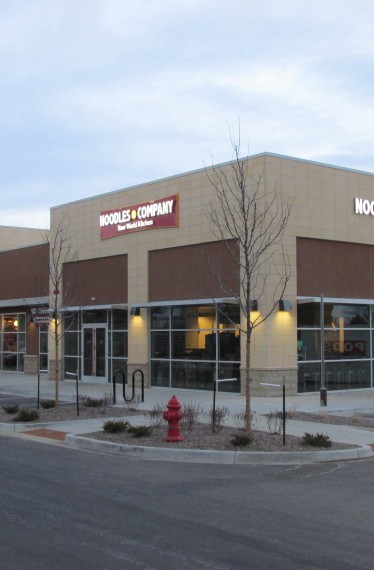 Dynamic Commercial District Anchor
Project design infuses energy and pedestrian accessibility into a community in process of revitalization.
Westerra Plaza is a two-story credit union branch for Westerra Credit Union with an attached 8,000 SF retail/commercial space on the west side of Union Boulevard in Lakewood, Colorado. Westerra Plaza maintains existing access points to Union Boulevard and provides internal site circulation to encourage pedestrian travel.
Our design process involved stringent review by the City of Lakewood as new design standards were established for the neighborhood during our process. Design challenges included an exterior facade to camouflage the credit union's drive-thru as well as the use of materials to provide a contemporary feel. The final design is versatile and appealing from all sides and does not have an obvious front or back. The development attracted three contemporary retail venues to complement Westerra's facility.
Close coordination and a collaborative work environment was essential for maximizing the design impact of this project.