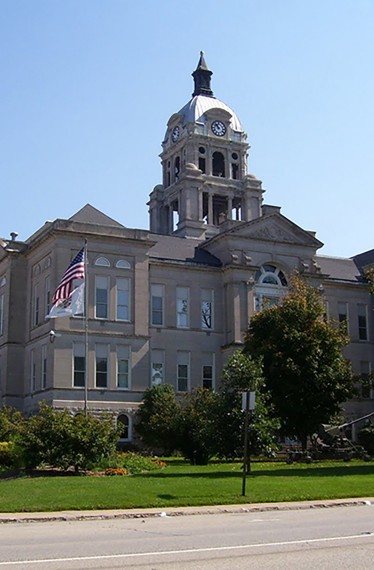 Courthouse Lowers Utility Costs
Farnsworth Group was contracted through the Smart Energy Design Assistance Center (SEDAC) program to provide energy auditing services – equivalent to ASHRAE Level 2 audits – and a feasibility report for recommended energy conservation measures (ECMs) for this 87,000 SF county-owned complex. The Public Safety Building (PSB), a 63,505 SF facility constructed in 2000, contains the county jail, offices and a courtroom. The adjacent 23,495 SF courthouse, built in 1897, contains offices and courtrooms.
This utility incentive program was funded by the Illinois Department of Commerce and Economic Opportunity (DCEO) in partnership with utility providers, which provided cash incentives under the stipulation that the building owners would provide at least $10,000 worth of facility upgrades and ECM implementation. The goal was to identify easy-to-implement ECMs that have a payback period of 18 months or less.
The energy assessment included the following building systems:
Building envelope, including exterior walls, roof, doors and windows.

HVAC systems.

Lighting and internal loads.

Domestic hot water.
Farnsworth Group's analysis recommended the county implement these ECMs:
Public Safety Building
Replacement of domestic water heating system – involving large boilers, pumps, and storage tanks – with on-demand hot water heaters.
Installation of sensors and controls on three exhaust fans to limit the number of hours they operate each day.
Courthouse
Implementation of a controls schedule with setback temperature settings to reduce heating and cooling during hours when the spaces are unoccupied.
Optimization of water source heat pump loop temperatures in the winter and the summer to allow the boilers and cooling tower to run less frequently.