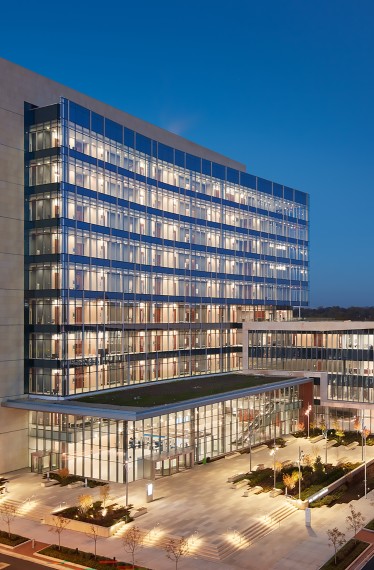 New Will County Courthouse
Farnsworth Group delivered comprehensive services for an impressive 11-story judicial complex. Our contributions encompassed fundamental and enhanced commissioning, building enclosure commissioning, and crucial testing, adjusting, and balancing (TAB) services.
Within this expansive complex, housing 37 courtrooms, essential supporting spaces, and a multitude of critical departments such as the county clerk, state's attorney, public defender, court administration, Jury Commission, court reporters, Probation Department, law library, and shared conferencing spaces, a remarkable integration was achieved. Public spaces seamlessly merged with secured areas, including those for in-custody holding.
The project's development strongly emphasized multiple facets, including sustainable design, robust security measures, rigorous enclosure performance testing and verification, efficient operations and maintenance, ease of movement, and future expansion possibilities. Through the commissioning process, we ensured these standards and laid the foundation for measuring and meeting expectations in the building's design.
One standout challenge was the complex curtain wall system, which highlighted the importance of precise communication regarding testing procedures and requirements. Recognizing the costliness of curtain wall performance mock-ups, Farnsworth Group collaborated closely with the owner, design professionals, and contractors. This collaboration enhanced understanding of the building enclosure process, meeting stringent requirements while optimizing testing costs.
Construction reached completion in October 2020, with Farnsworth Group's commitment extending into 2021 during the warranty phase. The prestigious LEED Gold certification recognizes the project's dedication to sustainability and is a testament to our team's unwavering commitment to delivering exceptional results.