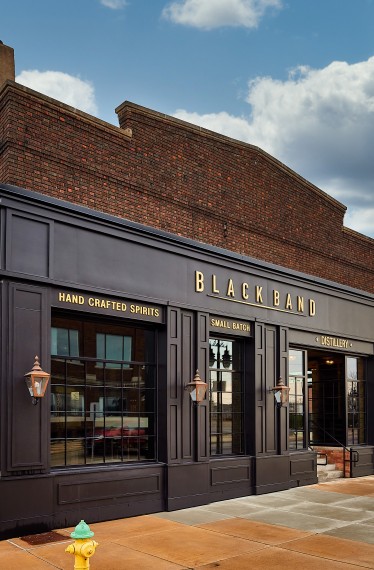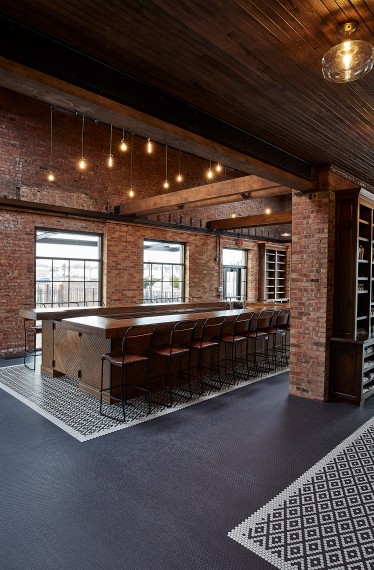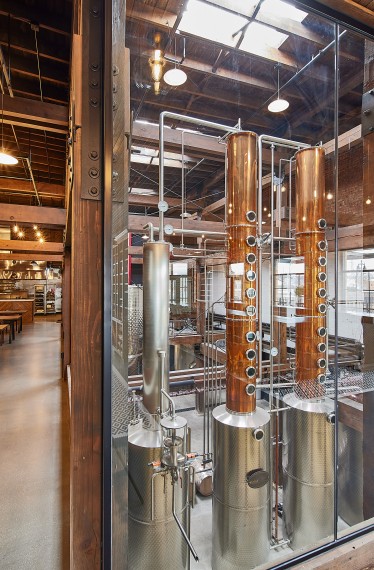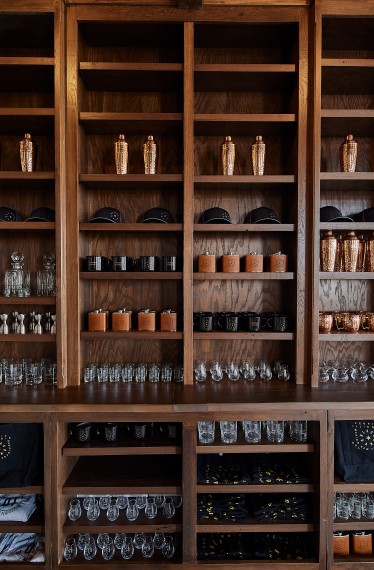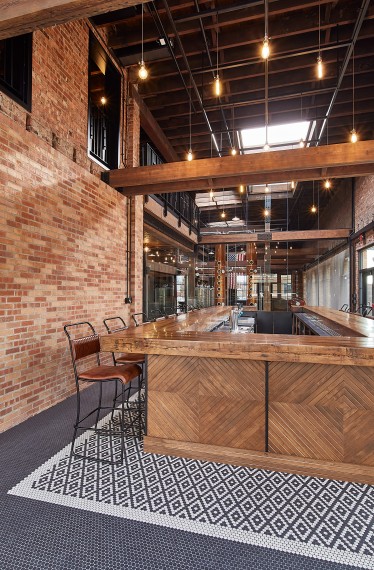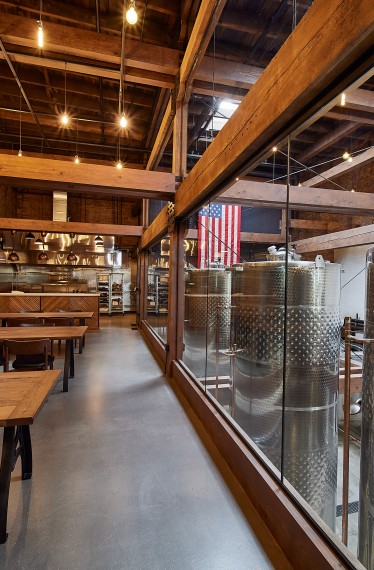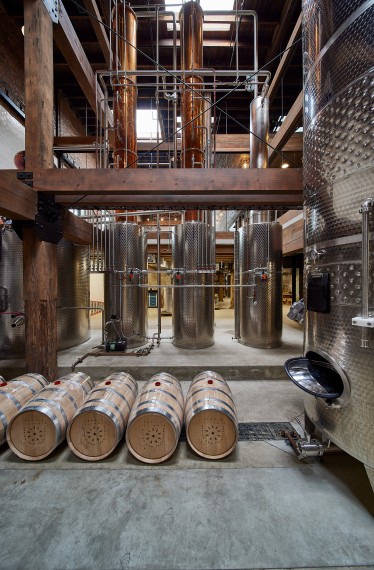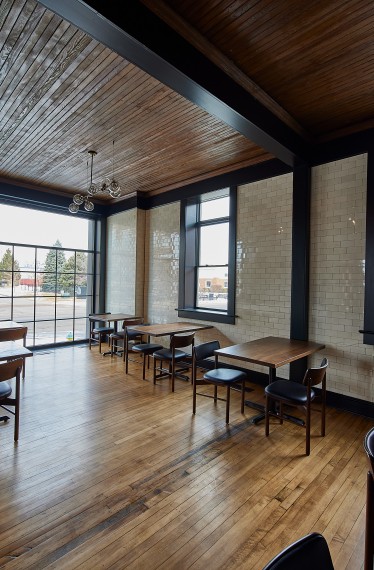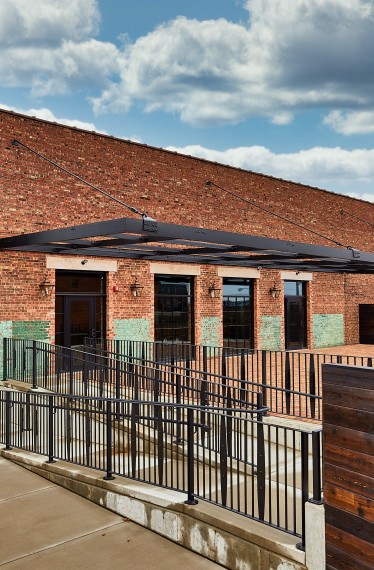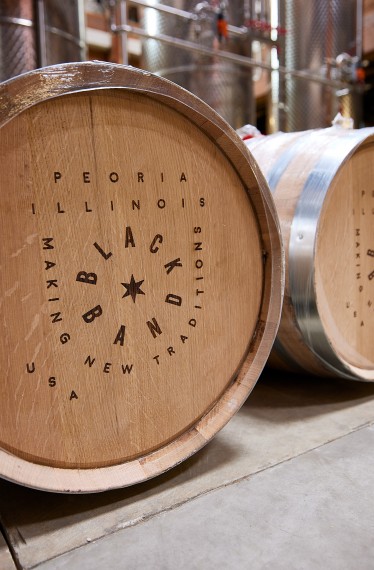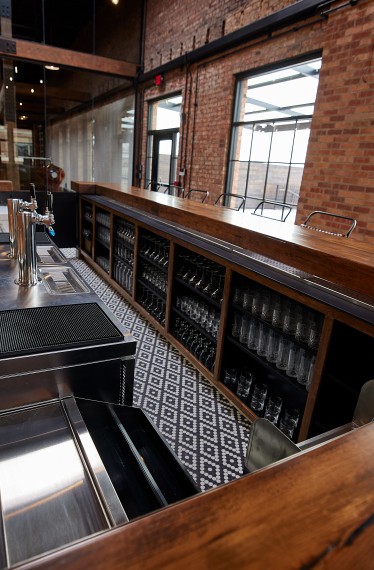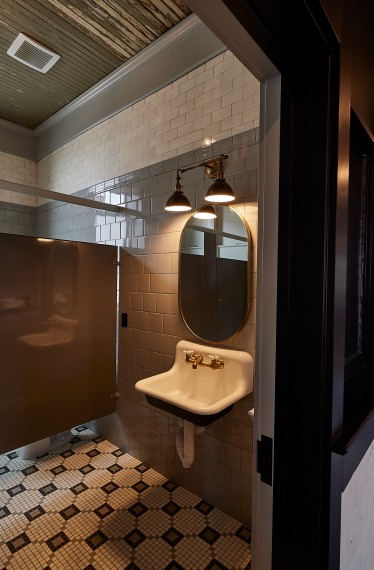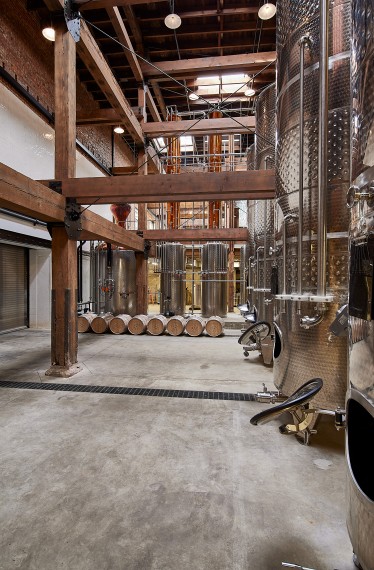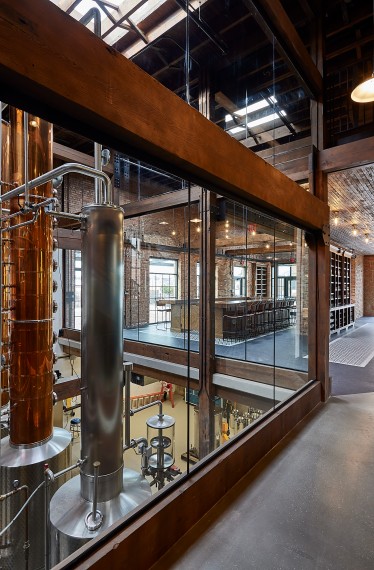 Craft Distillery for Warehouse District
Farnsworth Group designed renovations of a 20th century warehouse into a sleek and modern distillery operation.
Owners of the new Black Band Distillery wanted to create an authentic distillery experience for customers in a historic warehouse district famous for production of spirits in the early 1900s.  The renovation is comprised of two floors, a mezzanine overlooking distillery equipment two stories below, outdoor patio space, and associated sitework. The building houses craft distilling operations, a bar and merchandise area, dining spaces, and a commercial kitchen, including a private 'chef's table'.
Other features include:
Original interior loading dock converted into main entrance storefront and bar.

First and second floors opened to create a mezzanine and clear space for the 2-plus story distillery equipment creating views through the timber column-and-beam framework to the distillery equipment located in the basement.

The original heavy timber structure has been exposed, restored, and reinforced to its original state.

A new staircase connects the mezzanine, first floor, and lower level distillery using salvaged wood from the building.

A new wood façade using traditional storefront techniques to create the client's desire for a building that looks like it was converted from a warehouse to a retail store at the turn of the 20th century.

New windows and skylights flood the bar and distillery area.

Multi-tier patio made intimate with the use of a shou sugi ban wood garden wall, harkening to the technique of charring whiskey barrels.