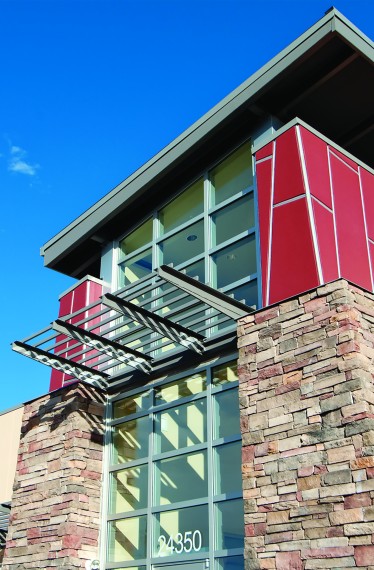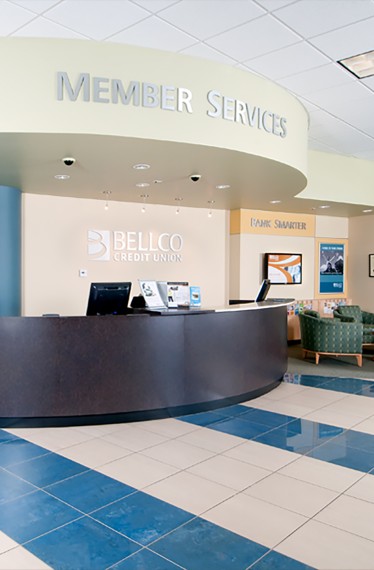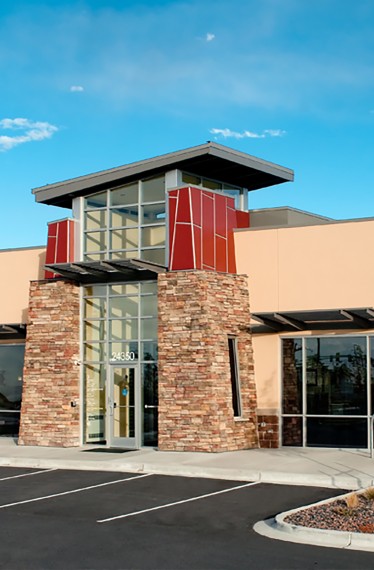 Credit Union Branch Conforms to Community
This project represents the architectural distinction of utilizing design features from the surrounding master development to transform a prototypical branch CREDIT UNION facility into a dynamic contemporary aesthetic.
The utilization of the dramatic canted roof element and bold stucco color commands immediate attention to the credit union's main entrance. A similar effect is utilized over the drive-thru lanes creating additional interest and appeal to what typically becomes a secondary design component of a drive-thru banking facility. The mix of bold colors and materials with more traditional weathered stone and masonry provides a complimentary context of contemporary architecture yet provides a softer, inviting experience as one approaches and enters the building.
The contemporary aesthetic of the exterior continues to the interior of the facility, yet by utilizing a softer pallet of colors the member is made to feel welcome and comfortable. Member Services is placed prominently near the center of the main lobby by a large circular counter with a bold corresponding soffit element. This prominence promotes immediate assistance to all who enter.