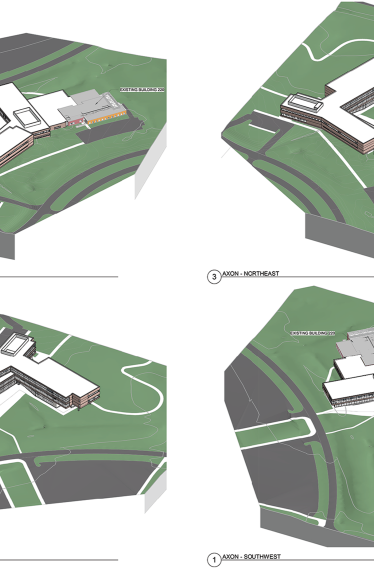 Cutting-Edge Design for Southern Illinois University Edwardsville Health Sciences Building
In partnership with CCJM Engineers as a key subconsultant, Farnsworth Group is spearheading LEED-enhanced commissioning services for a noteworthy project at the Southern Illinois University of Edwardsville. This endeavor encompasses the construction of a cutting-edge Health Sciences Building, along with vital connections to two existing structures and renovations to those buildings. The facility will serve as the new home for SIUE's schools of pharmacy, nursing, and other health sciences disciplines. With a commitment to sustainability, a minimum of LEED Silver certification is mandated, with a keen eye on exploring additional energy efficiencies.
As the trusted commissioning agent, Farnsworth Group collaborated closely with SIUE, the bridging firm, and the Illinois Capital Development Board throughout the program's analysis, development of bridging documents, and the Owner's Project Requirements document. Our involvement also extended to the selection of the design-build team. Moving forward, Farnsworth Group will continue to provide critical commissioning services during the construction and acceptance phases once the design-build team is finalized.
The project's program encompasses diverse spaces, including classrooms, teaching and research laboratories, a nursing simulation laboratory, faculty offices, administrative areas, and student resources, fostering a dynamic environment for learning and innovation.