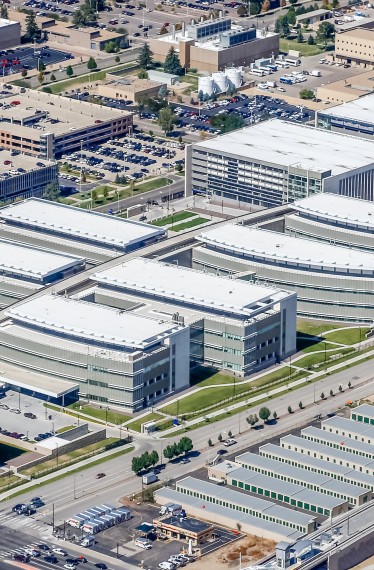 Cx for Denver VA Medical Center
Contracted with Kiewit-Turner, Farnsworth Group served as the Commissioning Specialist for the construction phase implementation of an Integrated Campus Commissioning Plan for the Department of Veterans Affairs Eastern Colorado Health Care System's replacement medical center campus.
Our team implemented fully computerized recording techniques, providing real-time monitoring and end-of-day full upload. This allowed the entire team to review and resolve issues, schedule work and complete work in progress. We assisted with the review and verification of MEP system installation checklists and startup plans. We also assisted in the verification of testing, adjusting and balancing of the HVAC and plumbing systems.
The Aurora project comprises the new construction of three clinic buildings, two inpatient buildings, a diagnostic and treatment facility, a research building, an energy center, a connecting concourse and two parking structures. The buildings are connected by a spine and central utility plant for the entire VA campus.
The project has a combined area of more than 1 million SF and estimated construction cost of $1.3 billion.