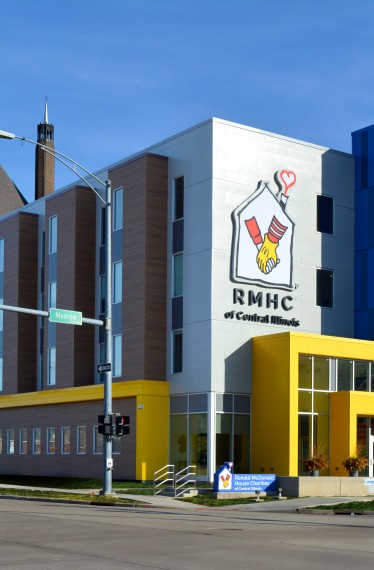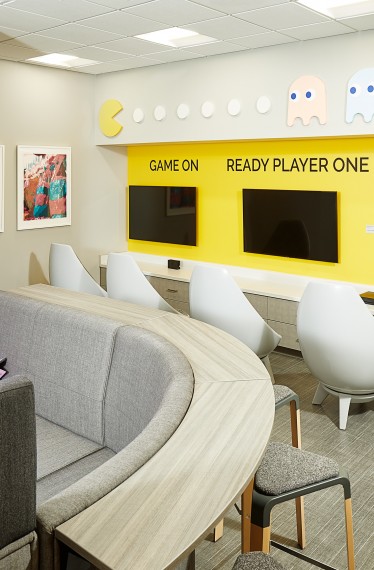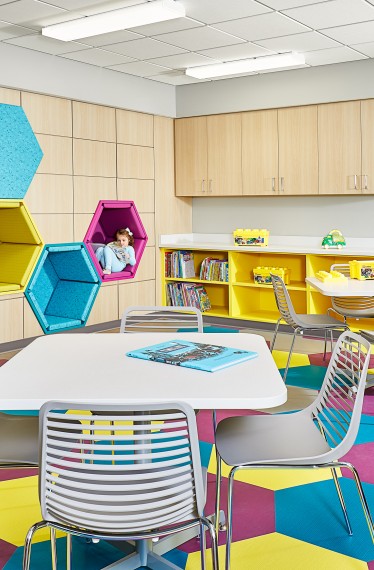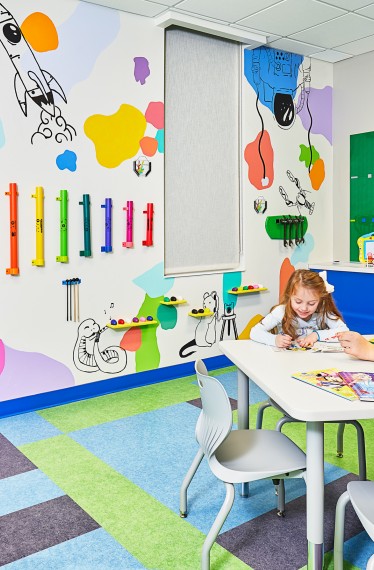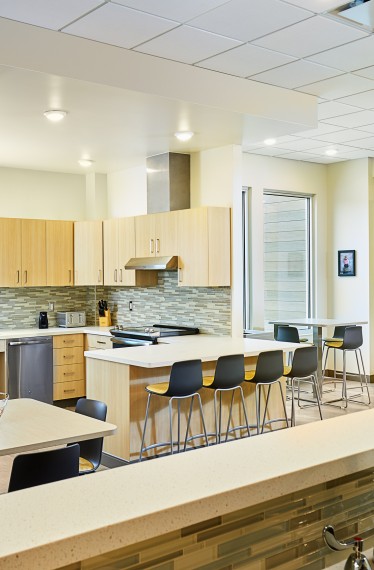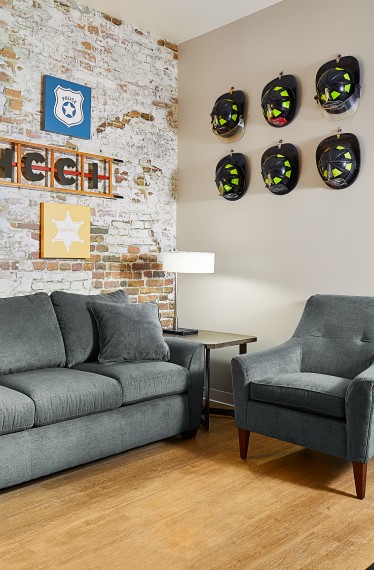 Keeping Families Close - Peoria Ronald McDonald House
"Keeping Families Close" by creating a supportive place for them to stay while their child is receiving medical care is the mission of Ronald McDonald House Charities. Farnsworth Group is working closely with the Ronald McDonald House Charities to ensure the new Peoria House's architectural design fulfills that mission.
The Ronald McDonald Charities of Central Illinois selected Farnsworth Group to design the new Peoria, Illinois Ronald McDonald House in the heart of the medical district. The house has been designed to provide a home-like environment for families with children receiving care at any area medical facility.
Funded through a nearly $8 million capital campaign, the 4-story house contains 22 mini-suites and almost 40,000-square-feet that includes:
dining facilities

play areas

community space

an art & education studio

healing garden

outdoor playground
Farnsworth Group approached the design with a theme of 'classy cheerful' to strike a harmonious and delicate balance between a home where families could be together yet offer compassionate settings for difficult circumstances in an encouraging and supportive environment.
The second floor is home to the "The Dax Wing" and open to pediatric cancer patients that includes five mini-suites, a sitting area, laundry room and playroom. The wing is separate from the rest of the facility to allow immuno-compromised visitors of the St. Jude Children's Research Hospital a place of their own.
Farnsworth Group's architectural, engineering and interior design teams worked closely with the Ronald McDonald House of Central Illinois, local citizens groups, families who have stayed at Ronald McDonald Houses, and area doctors to ensure the house meets families' needs.
The house is scheduled to open in December 2019.
Learn more about the Ronald McDonald House Charities of Central Illinois. 
Learn more about The Dax Foundation.