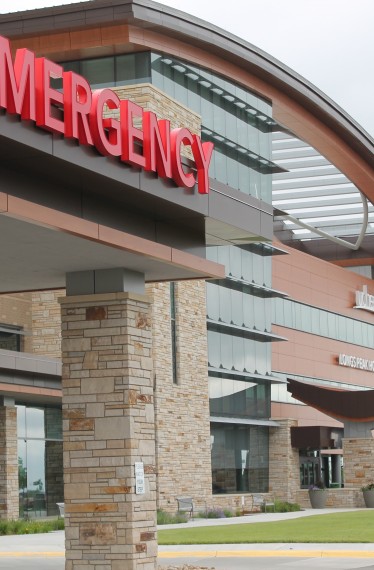 Design-Build Hospital Commissioning
Farnsworth Group provided building commissioning services to UCHealth for this project in Longmont, Colorado.
Our services included commissioning of the MEP systems and building envelope for the 3-story, 51-bed, 210,000 SF inpatient hospital, ambulatory surgery center and central plant. The facility includes a Level III Trauma Center, four operating rooms, birthing center and special care nursery. 
The project utilized design-build or contractor-led design assist construction method. The approach allowed the contractor to develop equipment submittals concurrently with the design documents to minimize equipment delivery times.
The commissioning team worked closely with the design and construction teams to identify issues early, ensuring quick resolution. During a construction site observation, our team noticed equipment was installed with the control panel adjacent to the corridor wall limiting maintenance access. The installing contractor was informed, drawings were reviewed, and installation of an incorrect equipment item identified. The installing contractor quickly resolved this issue and reviewed their other equipment installations for similar issues.