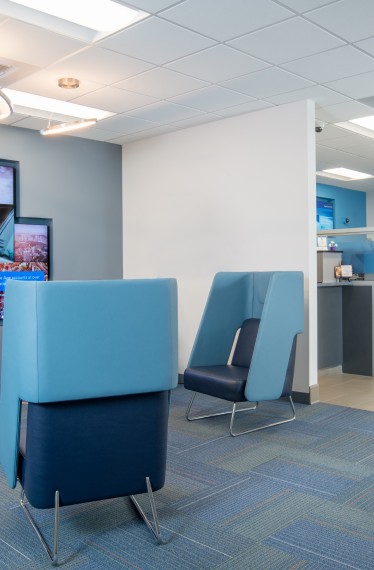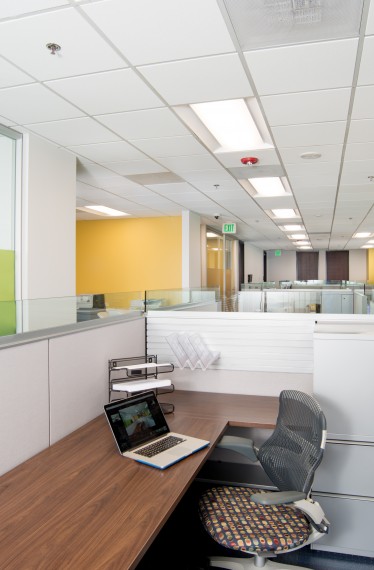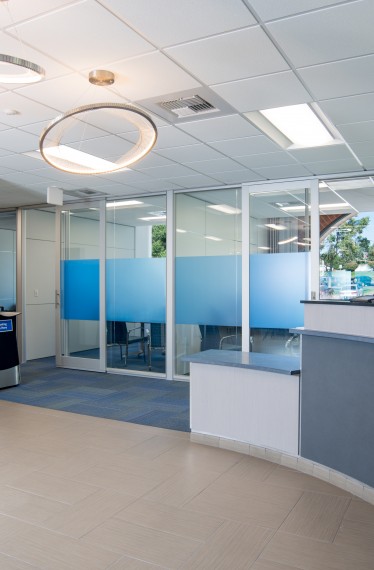 Design Encourages Member Interaction
Renovated space reflects the Credit Union's culture and commitment to service.
The retail branch is a 4,000 SF financial services environment with teller facilities, member services representatives with call center support, and loan origination and closing spaces. The member experience created in this retail environment translates directly to the 11,000 SF corporate office facility in the adjacent building.
SAFCU initially wanted a "fun and playful" environment reflecting their culture of service, collaboration, and a strong focus on member satisfaction. Farnsworth Group implemented a playful yet refined design including iconic lighting and finishes as touch points that repeat throughout the spatial experience. Common areas take advantage of natural light and views, and a combination of active and quiet spaces allow the employees to select their level of interaction based on tasks at hand.