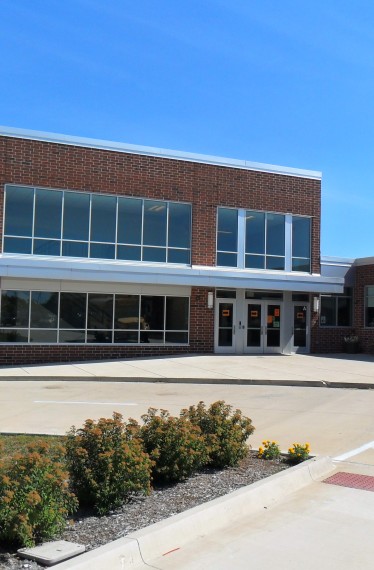 Elementary School Renovations Double Size
Farnsworth Group teamed with other design firms for this 40,000 SF school addition and 34,000 SF renovation project.  The $8.5 M project doubles the school's size to accommodate 600 students.
Farnsworth Group's scope of work included replacement of the four-pipe HVAC system, which included a hot water boiler, air-cooled water chiller, and classroom unit ventilators. The new HVAC system selection was a one-pipe geothermal heat pump system including a vertical well field, vertical stack heat pumps within each classroom to offset building envelope temperature losses/gains, and dedicated outdoor air systems incorporating energy recovery for ventilation. The onsite well field consists of 132 wells.
The system was designed to allow the existing building to be fully operational and occupied prior to completion of the system serving the addition. The project schedule dictated that significant construction in the existing building could not begin prior to the end of the school year (June 1), with completion of this work by mid-August for occupancy at the beginning of the next school year.
Additionally, Farnsworth Group provided a variety of site related services, such as site design and layout, infrastructure design for water and sewer, landscape architecture, traffic analysis and access drive design, right-of-way acquisition; design for the addition of turn lanes; and parking design and separation of bus and car traffic.